The very popular sister service of Doordarshan, All India Radio has launched its Android app for its news service. The Prasar Bharati division has also introduced live streaming of its Urdu service christened as FM Gold on YouTube.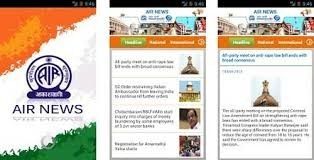 The All India Radio Android application offers regional, national as well as international news in all Indian languages including English. On this app, the users can listen to news bulletins throughout the day. It also enables the user to access the archives of the All India Radio with a single click. Thus, the app will let the users listen to news bulletins anytime, even if a listener misses a bulletin.
The introduction of the Urdu, FM Gold channel on YouTube with live streaming service by All India Radio will allow users to access the FM Gold from any part of the world.
All India Radio being a division of Prasar Bharati, is the Government radio broadcaster of India. It was established in the year 1930 and is officially known as Akashvani since 1956. Now, with the launch of the Android app of AIR, the broadcasters are looking forward to enhance their outreach across India.
AIR Android app will amplify the profile, content as well as reach of its National and Regional bulletins in audio format. It is targeted at satisfying the communication needs of the youth and tech-friendly audience but, we hope the broadcasters do not lose focus and keep updating regularly.
All India Radio app is available free for download at the Google Play Store.