The France based Smartphone Manufacturers, Alcatel has unveiled its latest Smartphone, Alcatel One Touch Idol X which runs on Android 4.2 Jelly Bean operating System.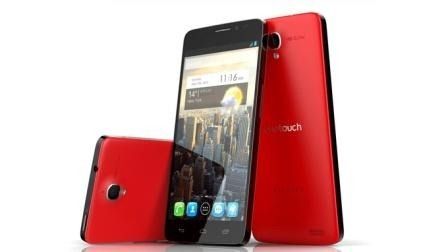 Alcatel was not amongst those brands which launched many products last year. Now Alcatel is back in action with its latest Smartphone.
Alcatel One Touch Idol X looks great on papers as it sports a 5 inch 1080p Touch Screen. It is powered by 1.2GHz Quad Core Processor, which runs on latest Android 4.2 Jelly Bean Operating System.
For your Photography needs, this smartphone houses a 13 Megapixels Rear Camera, which promises an ultimate photography experience on this device. This device packs 16GB of internal storage memory, which can be expanded by using a micro SD card.
Alcatel One Touch Idol X boasts attractive looks and comes in four vibrant colors including Black, Blue, Yellow and Red. It supports standard connectivity options but 4G LTE connectivity is not available on this device. This Smartphone is fuelled by a strong 2000mAH battery,
Alcatel One Touch Idol X can be called a successor of recently unveiled Alcatel One Touch Idol and Alcatel One Touch Idol Ultra. The One Touch Idol sports a 4.66 qHD IPS Display, and runs on Dual Core Processor. The Idol Ultra sports 4.65 inch 720p AMOLED display, running on Dual core Processor. Both devices boast 8 Megapixel of Rear Camera.
There are no official report about the pricing or availability of Alcatel One Touch Idol X. But we can expect its market appearance later in July, this year.