"The Idol 4 and 4s are special phones in more ways than one. We went hands on…"
Amidst all the excitement and madness we encountered at MWC 2016, it was easy to miss a few new devices that didn't make as much noise as others. That doesn't mean however, that some of those don't deserve second looks. The
Alcatel Idol 4s
and its smaller sibling, the
Idol 4
were,
a couple of such hidden gems
that we discovered while scrounging the floors at the annual phone fest. We'll forgive you if you balk at the model name of the larger variant – the 4s label makes it feel as if it's from another era – but don't let that fool you. The pair are not only lookers, they bring some interesting specs and intriguing features with them.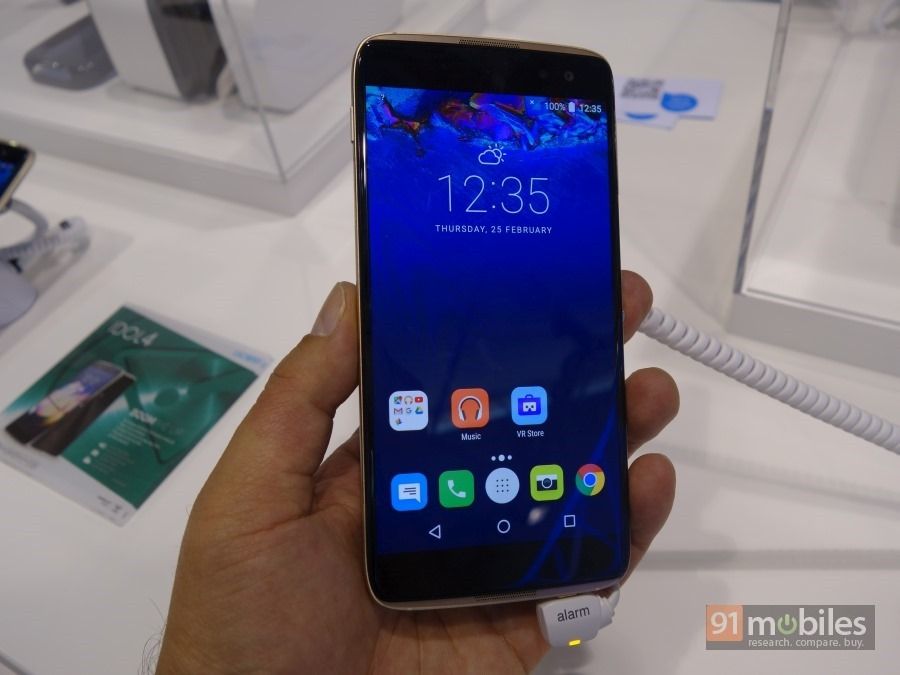 First up – the packaging. The Idol 4s ships in a white plastic box, which opens up and turns into a VR headset – quite nifty indeed. Turns out, both the Idol 4s and Idol 4 boast a built-in VR mode, somewhat similar to the
Lenovo K4 Note
(
review
). Accessories like the charger and USB cable are tucked away neatly into the same packaging.
Asphalt Overdrive
.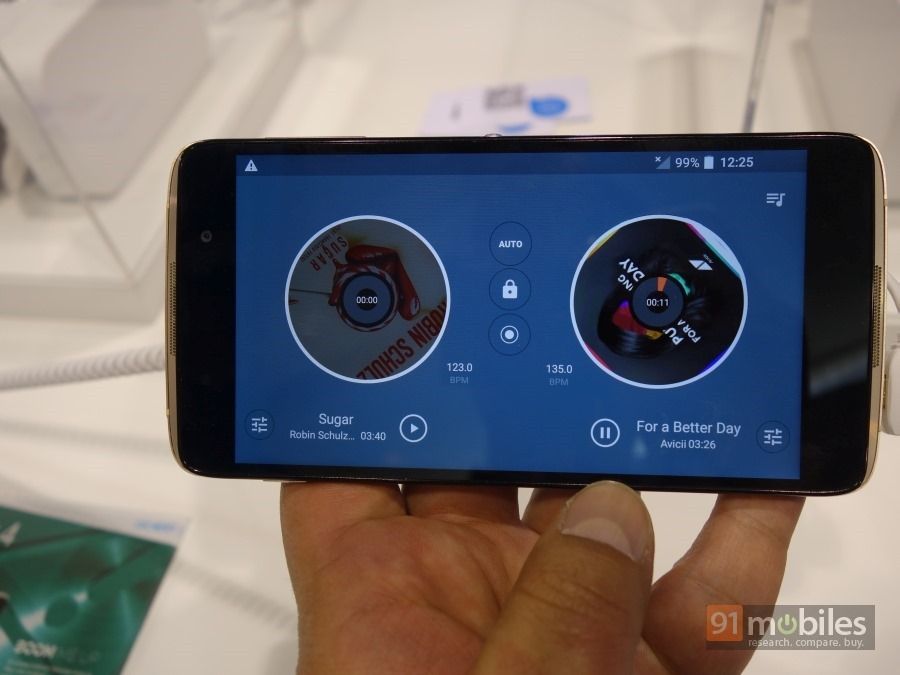 Speaking about music, the built-in music player app is also quite nifty. When you switch the phone's orientation to landscape, the music app displays a pair of LP disks, and you can use this funky-looking interface to play two tracks simultaneously. Switch to manual mode, and you can even spin the virtual disks individually, much like a DJ turntable, and figure out if you've got some mixing skills of your own.
As far as the platform is concerned, the Idol 4s and Idol 4 run a near stock version of Android Marshmallow, with skinned icons that don't do much change the experience. There are a few more features hidden under settings though, and these include support for gestures such as double tap to wake, screen off gestures, a glove mode, the VR mode we mentioned previously, and the ability to launch the camera straight from standby by double pressing the power key. Another interesting feature is labelled
Touchless UI
, and one of its tricks is to blur the wallpaper when you bring the tip of your finger near the screen – you don't even need to touch the display for this work. As you can imagine, we had fun playing with the Idol 4s and its vast and impressive assortment of features. The QHD screen looked gorgeous, and the phone was zippy enough during our time with it. Alcatel hasn't very aggressive in India, and we're aren't really sure when it plans to bring the new Idol smartphones to India, if at all. This is a shame, because both the Idol 4 and 4s look quite special, and thanks to everything they bring with them, could get love from prospective buyers in India if priced right.