The market is already flooded with the news arriving from the ongoing Mobile World Congress at Barcelona. This time, matching our expectations Alcatel has announced the One Touch Scribe Easy and One Touch Snap smartphones at the ongoing exclusive mobile event.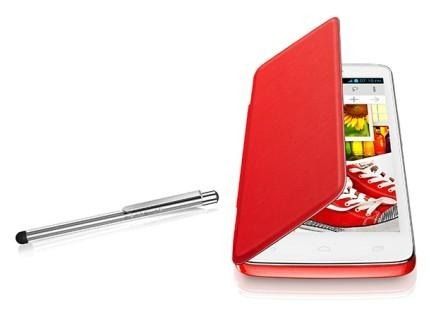 Alcatel One Touch Scribe Easy gets powered with a 1.2GHz dual-core processor assisted by 512MB of RAM. It offers 4GB of onboard storage which is expandable up to 32GB via Micro SD Card. It exhibits a 5-inch WVGA display and runs on Android 4.1.2 (Jelly bean) operating system. The One Touch Scribe Easy comes with a MagicFlip cover which protects the screen as well as helps out for carrying the stylus.
The device is expected to be launched in the month of March, but there has not been any official declaration made regarding its pricing.
On the other hand, the One Touch Snap features a 4.5-inch qHD display and an 8MP rear camera and has got a body thickness of 9mm. It will be available in Silver, White and Cloudy White color options. The manufacturer has not provided any further information regarding the device yet.
Yesterday at the MWC, Alcatel had announced the One Touch Idol X, which is a pretty impressive phone as we go through the detailed specifications. The French Tech manufacturer is expected to announce 13 new One Touch devices at the MWC and we have already got the news regarding the announcement of three devices at the event. We promise to pass on more announcements from the manufacturer as soon as we get them.