The leading Private Telecom operator Bharti Airtel can continue its 3G Roaming services till the next order by Delhi High Court.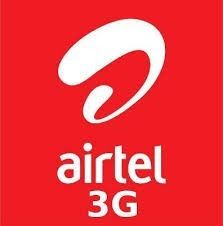 The Delhi High Court on Monday gave a relief to Bharti Airtel by allowing the private telecom service provider to continue its 3G roaming services pan India.
Earlier, DoT (Department of Telecommunications) ordered Bharti Airtel to stop 3G services in the circles, where it misses the license. There are total seven circles where Bharti Airtel don't own spectrum licenses. These seven circles are Madhya Pradesh, Kerala, Gujarat, Maharashtra, Uttar Pradesh East, Kolkata and Haryana.
Department of Telecom also slapped a penalty of Rs.350 crores (adding Rs.50 Crore per circle) for not following the terms and conditions laid by them.
Airtel challenged this order in the Delhi High Court, where it got a sign of relief till next hearing, which is scheduled on may 8th, 2013.
Rajiv Shakdher, Justice, Delhi High Court stated, "3G roaming to continue until the final order but an interim order will be passed later on Airtel's plea for stay of the government's order".
The Delhi High Court has ordered Bharti Airtel to deposit all the profits from 3G services in a separate account. Bharti Airtel will also not need to deposit the Rs. 350 crore penalty levied by Department of Telecomm. However, Bharti Airtel's share rates collapsed by 0.76% to Rs.308.70 on Bombay Stock Exchange.
Delhi High Court earlier ordered a stay on a same petition, which was filed by another private telecom service provider, Idea Cellular.