Bharti airtel announced the bringing of Apple iPhone 4 to India a month ago. In continuation to that, airtel started pre-registration for this smart device today.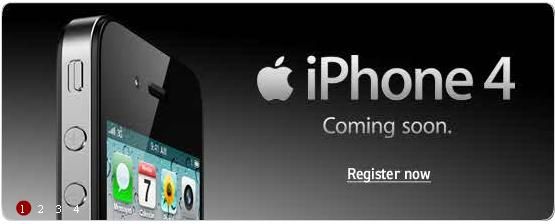 The official website of Airtel shows a teaser image which is displayed above this content. While clicking on that, it redirected to a form to gather the details. We completed the task and it ended with a thank you message. There is no information further displayed. Atleast, the availability of the product and pricing, etc. A year ago, Vodafone and airtel excited and promised one after other to bring this device to India. Practically it took an year to move to the next stage. Last month they announced this publicly. So, let us assume this pre-registration program as kick-start. Practically, they will end up the show in few more days. But, when will we get the device on hands is unanswerable for this time. We shall keep you updated with all the possible news whenever we come across.

Hope this will reach the market by the end of May or at-least in the month of June 2011. Recently, Aircel joined the stage show and promised their subscriber base in bringing the device to India. Will Aircel be the first one to delight their customers??? Let us witness… Aren't you excited ??? Definately, I am !!!