Bharti Airtel has launched new 3G prepaid data plans for its Blackberry users. These plans are monthly for Rs.399 as well as low cost Rs.100 weekly plans. Both these plans have unlimited email usage (POP/IMAP), unlimited instant messages and unlimited internet usage.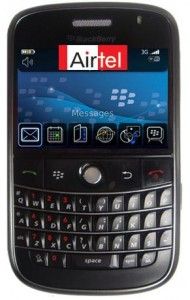 Apart from this the old Airtel plans also have unlimited emails (POP/IMAP) and instant message plans that are weekly for Rs. 80 and monthly for Rs. 299. however, in both these plans, internet usage is restricted.
Monthly subscribers for Enterprise-Mail Facility have a Rs. 899 plan that offers unlimited email (POP/IMAP), internet use, instant Messages and office emails. This plan is basically for the businessmen.
The recent addition in the BlackBerry phone kitty is that will now be able to read email attachments in all types of formats like the Adobe pdf, image files like the .jpg, .tiff etc. Also different mail boxes can now be viewed in a single box. Also about ten email accounts like the Yahoo, Hotmail, Google Mail etc and chat services like the Windows Live Messenger, Yahoo! Messenger, Google Chat etc can also be easily accessed.
With the unlimited internet, Instant Messaging (IM), BlackBerry Messenger, Social networks and emails now made available for Airtel BlackBerry users at such affordable prices this is all set to create a ripple in the world of other service providers. With BlackBerrys being so popular amongst the working Indian men and women Airtel sure has made a smart move. This shows what makes Airtel the leader amongst the host of mobile service providers in India.