Bharti Airtel that is fast emerging as India's largest Telecom company has done it yet again. This time Bharti Airtel has acquired 49% stake in the U.S based chipmaker Qualcomm's broadband 4G wireless services. The deal was sealed at a whooping Rs. 924 crore ($ 165 million). Airtel hopes to completely own this broadband venture by 2014.
Way back in June of 2010 Qualcomm had acquired 4G licences for Delhi, Haryana, Mumbai and Kerala circles in the auction. Airtel has acquired these licences and this deal will help them emerge stronger in the market.
Now Bharti Airtel would provide to eight telecom zones high-speed wireless data services . These newly acquired zones are Haryana, Kerala, Delhi and Mumbai. Along with these are Kolkata, Punjab, Karnataka and Maharashtra have been already getting Airtel broadband services for the past two years.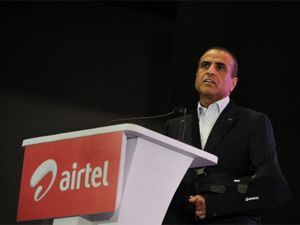 Sunil Bharti Mittal, Chairman and Managing Director, Bharti Airtel said, "We are delighted to partner with Qualcomm, who shares our commitment to the Government's agenda of broadband for all. This partnership will combine the strength of Bharti's national telecom footprint and Qualcomm's technological leadership in the LTE TDD space. With a broadband ready network across India, Bharti is well positioned to lead the next phase of Indian's telecom revolution." Qualcomm technical help will remain with Bharti to enhance and develop the LTE TDD ecosystem which is the underlying 4G technology. "One of our key objectives has been to include a strong partner in the Indian venture with the scale, experience and resources to deploy LTE TDD networks. We are pleased to have Bharti's participation and support in this effort," said Dr Paul E Jacobs, chairman and CEO of Qualcomm. Bharti Airtel has become the first telecom service provider to launch 4G services in India. Last month, Airtel launched 4G mobile service in Kolkata and this month in Bengaluru.
Kolkata, Maharashtra, Karnataka and Punjab are also to get 4G services soon. This takes Airtel ahead of Infotel Broadband owned by the Reliance Industries Limted that have the pan India permits for providing 4G services to 22 regions in India but have not yet given a date to start these services anywhere. The 4G race seems to have gained speed. Lets see when RIL catches up.