It seems that India will soon be enjoying more options for 4G Network.
Airtel earlier launched its 4G but it not had a great journey so far. RIL Infotel is working on 4G and can offer its 4G servces in coming next 2 or 3 months.
Now adding to which Aircel is working on 4G services and is likely to launch them soon.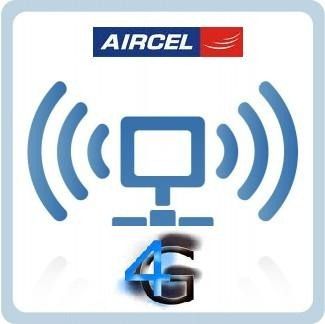 Aircel owns 4G spectrum in 8 circles including Andhra Pradesh, Tamil Nadu (including Chennai), West Bengal, Bihar, Odisha, Assam, North-East, Jammu & Kashmir. It also owns 3G spectrum in 13 circles which include Andhra Pradesh, Karnataka, Tamil Nadu (including Chennai) Kerala, Punjab, UP (East), Kolkata, West Bengal, Bihar & Jharkhand, Orissa, Assam, North East, and Jammu & Kashmir.
Aircel was set to launch its 4G services in Chennai by December but failed to do so. Now, Aircel is working very hard to launch its TDD-LTE or 4G services in the country very soon.
Aircel earlier promised that it will roll out its 4G services over LTE TDD network in Chennai between October to December 2012.
Aircel also confirmed that 4G services can be accessed through mobile phones, dongles and devices. Aircel also planned to provide their 4G services in homes by offering broadband internet, broadcasting, video on demand, education and health care services.
Aircel also wants to learn from the mistakes which Airtel committed.
Airtel earlier launched its 4G-LTE services in April 2012, but received pretty poor responses with having less than 5,000 subscribers in Kolkata, Bangaluru and Pune.
Airtel also faced many problems regarding speed and usage. Aircel don't want any such issues and is working hard to provide better 4G Services.