India's one of the leading Telecom players, Aircel has launched a new unique Data plan, Pocket Internet 24 to increase the customer base of mobile internet on its network. This new Data plan is priced at Rs.24 and offers 100MB of Data usage, valid for 30 days. This will enable customers to enjoy internet on their mobile phones at a price of less than Rs.1 per day.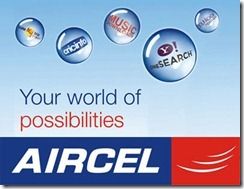 This plan is especially designed for first time mobile internet users. The pocket internet will provide appropriate data to help their users with popular search engines and different social networking sites. With this, users will be able to surf internet, download different applications and stay connected with friends and with the world.
Beyond 100MB of Data usage customers can buy the plan again or switch to a plan that offers more Data volume. The pocket internet is now available for 2G users, but the company is planning to extend a similar plan for 3G users as well.
According to sources, this product will offer higher validity at a lower price to ensure enough time for customers to learn about and understand the different uses of internet on their mobile phones.