Seems the splashes of offers from the telecom operators are not going to end soon. Keeping up the spirit of festive season, Aircel, the 5th largest GSM technology service provider launched 2 different offers for various circles.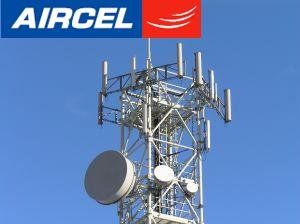 First of them is a free calling offer which is named as SAATH SAATH is launched in its Mumbai, Maharashtra & Goa circles. This pack offers free calling on any two local Aircel numbers just for a monthly rental of Rs77. Additionally it also charges one time activation fee for registering each of the free numbers to be called and for any subsequent changes.
This offer is only applicable on FRC 97 and FRC 99, however the benefits of FRC97/99 will no longer be applicable and also no other rate cutter will be applicable after recharging with this saath-saath pack.
Another offer which is called as Ramzan Special Gulf Calling Pack has been launched only in Mumbai circle and allows the users to call the Gulf countries at Rs1.50/15 seconds, which is by far the most affordable plan for the Gulf region available in the Mumbai circle. The Gulf Pack can be activated at a charge of Rs42. Tariff rate of Rs.1.50 per 15 Second (Per min cost will be Rs.6) is available for all Gulf countries including UAE, Saudi Arabia , Kuwait , Bahrain, Qatar and Yemen.
The above Gulf-Pack will be applicable on all tariff plans except FR99 and Saath-Saath Pack 77. The PPS customers will be charged on per min basis for these destinations, other calls will be charged as per base tariff.