"Here's why buying a 2-in-1 laptop makes a lot of sense"
Smartphones and tablets are great for connectivity and content consumption, but we still need to turn to laptops for getting some serious work or gaming action. Carrying multiple devices is a pain though, which is exactly where 2-in-1 laptops come in. It doesn't take a rocket scientist to figure out why they're called 2-in-1s. In a nutshell, these touchscreen devices give you the best of both worlds. However, there are a few 2-in-1s that can do much more, making them 3-in-1s or even 4-in-1s.
2-in-1 laptops are available in different form factors and across different price segments, fitting every need and budget. Let's take a closer look at different types of 2-in1s and what they can do.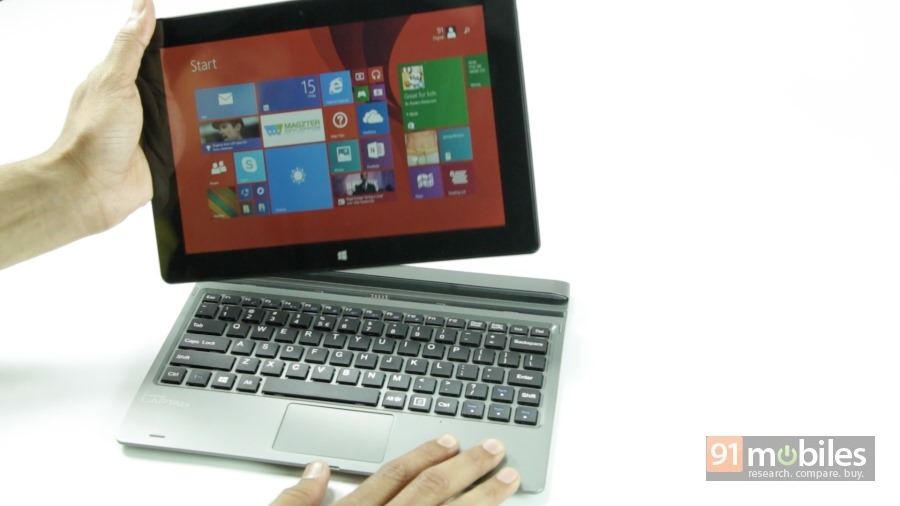 For a price as low as Rs 15,000, you can get the Micromax Canvas LapTab. It's a detachable device, which can turn into a laptop when you need to get work done and switching to a tablet at the drop of a hat for browsing the web or entertainment. All you need to do is detach the screen from the base and boom – you've just switched from laptop mode to tablet mode. Attach it back again, and you're back in laptop mode – it's really that simple. The Canvas LapTab offers 3G connectivity, so you can stay connected no matter where you are, so it's suitable for web browsing, video viewing and light productivity-based tasks while travelling.
Moving higher, there are options like the ASUS Transformer Book T100. With a starting price of Rs 25,000, this another detachable option which comes in different storage variants, and also offers HDMI connectivity so you can hook it up to a large-screen monitor or TV. It can work well as a secondary device, both for home or office use or while on the move. With a detachable 2-in-1 in your armoury, you don't need a separate tablet, which saves you both the cost as well as the hassle of lugging multiple gadgets with you.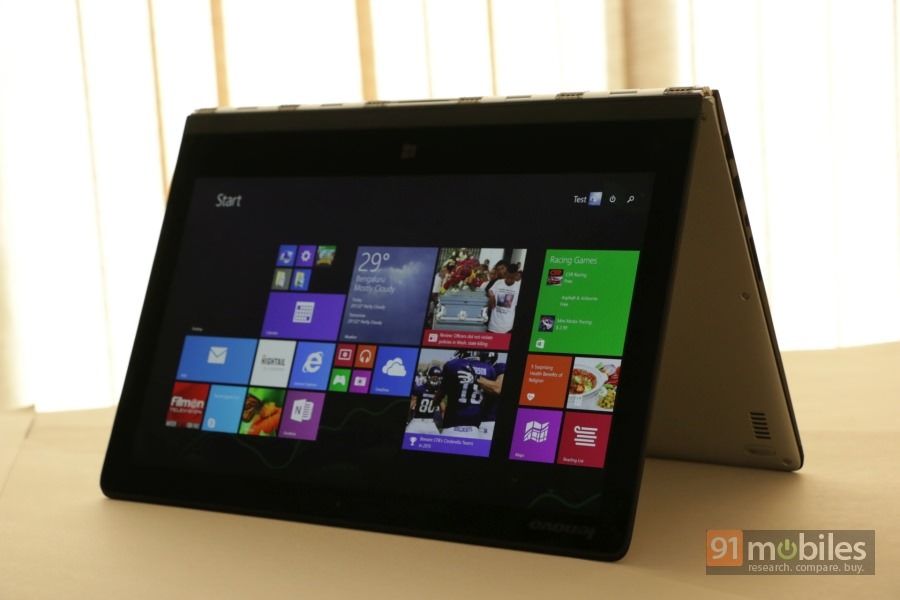 Convertible 2-in-1s, like the Lenovo IdeaPad Flex2 or the Lenovo Yoga 3 Pro, let you flip their screens around for added functionality. The IdeaPad Flex2 comes at a starting price of Rs 43,000, suitable as a full-fledged home or office machine, while the the Yoga 3 Pro is a premium device costing upwards of Rs 1.15 lakh, apt for those who want the ultimate in build quality, style and features. The latter's screen can be flipped around and folded flat on top of the base so you can use the same device as a tablet when you need that functionality. However, there are more use cases – such as tent and stand modes. The stand mode, offered by both the Lenovo Ideapad Flex2 and the Yoga 3 Pro, lets you flip the screen over by 300-degrees, and place the device on a suitable surface for delivering presentations to a small group. The tent mode on the other hand, is more apt for movie viewing. The Yoga 2 Pro has this feature, since the screen orientation changes when it's flipped over.
Thanks to the Intel processors that are catalysing the 2-in-1 laptop revolution, there's no compromise on performance, battery life or connectivity options. There's ample horsepower for serious work or even gaming, while long battery life means you can get your fix anywhere, anytime. And depending upon the model you choose, you also get the full range of wired and wireless connectivity options, so you can hook up your device the way you want. The latest generation Intel processors also feature fanless designs and are enabling newer form factors with even more use cases… so we'd suggest you dump your old machine and check out a 2-in-1 now, because that's a switch that has finally come of age.