Adobe announced a eSingature App for iOS devices called EchoSign. Adobe offers this tool for free to download from the App store to streamline your business processes and increase productivity. With the new Adobe EchoSign users can sign documents and send documents for signing right from their iOS device. This Application is capable to
Send a document for legally-binding eSignature and get documents signed in minutes rather than days.
Get documents signed instantly on your iPad or iPhone when meeting a signer in person.
Send documents from an EchoSign library, photo album, email attachment or from other applications.
Track the status of agreements with real-time status updates.
View signed agreements stored in your EchoSign account.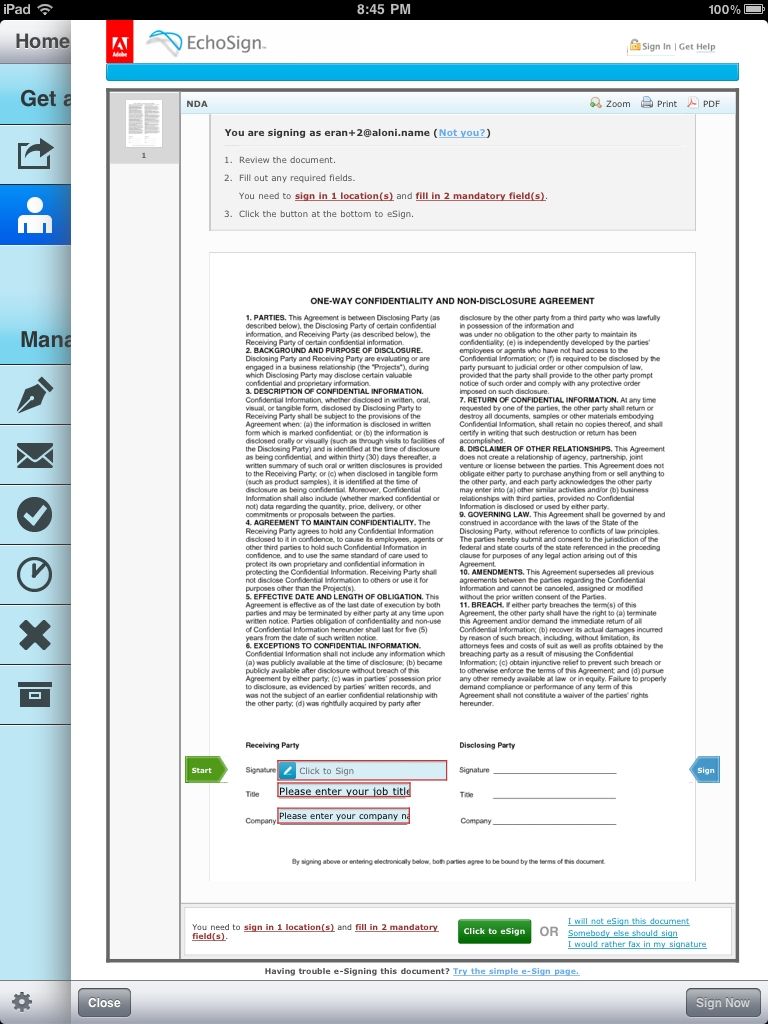 Adobe EchoSign is a simple and powerful that allows users to attach legally binding signatures virtually to any document. With this App users can complete the document processing simply and easily with no frills attached. Users can exchange the documents with one stroke of the pen and track the status of said agreements with real-time updates.
At this time, we can say that Abobe is a bit late to the document signing game, where a handful of developers introduced the kind of Apps to the market. Adobe claims that they have plans to integrate EchoSign technology into their Acrobat Reader, which will simplify the process of viewing documents and dramatically increase customer uptake at the same phase. Adobe introduced the EchoSign for iOS devices and no where they mentioned about Android and Windows version.
Click here to download EchoSign App from iTunes Store