Acer is planning to expand its range of C720 Chromebook laptops with a new device, which is expected to be the second-ever Chromebook with a touch display after Google Chromebook Pixel. The upcoming Acer device is spotted at Amazon France with the model number C720P-29552G03aii. It is currently available to pre-order at the online store for $299 Euros before the official launch.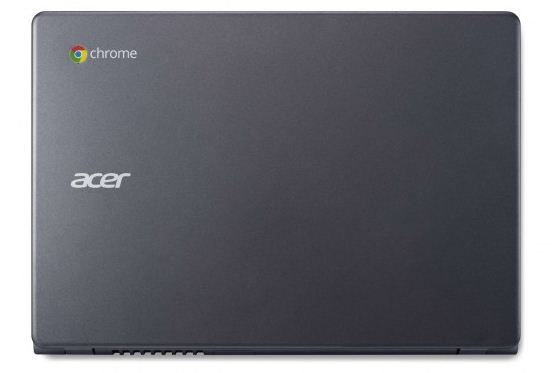 The new
Acer Chromebook C720P-295
will be a premium device compared to the recently launched
Acer Chromebook C720-2848
, which is priced at $199 and comes with decent features for budget buyers. The next Chromebook from the company will be featuring an 11.6 inch display with unknown resolution. It will draw its performance from a 1.4 GHz Intel Celeron, 2 GB RAM and Intel HD graphics. Hard drive capacity in the device will be 32 GB and it is quite possible that company might also introduce more models of the same Chromebook with higher storage capacity. Other features of the laptop include, 8 hours of battery life, USB 2.0 & 3.0 ports, HDMI out, WiFi and Bluetooth connectivity. There is no word when the laptop will be globally rolled out, but if you live in France then you can place a pre-order for 299 Euros. The price converts around $400, but it would be pretty high for American market, so Acer might reduce the price after official launch. We will keep you informed when it will be available to buy in various markets, so stay tuned!