"If a dual-SIM smartphones doesn't suffice, then the Acer Liquid E700 triple-SIM Android smartphone might be the one for you"
Acer has been missing in action in India as far as the smartphone market is concerned, which has been quite busy owing to a number of devices launched by both Indian as well as global brands. However, the brand is back with not just one but two interesting smartphones to offer, including the stylish Liquid Jade (first impressions), and the utilitarian Liquid E700 in partnership with Snapdeal. Now we will be taking a closer look at the triple-SIM Liquid E700, which we got to experience at the launch event. Priced at Rs 11,999 this smartphone offers reasonable hardware specifications while offering a good build and subtle looks, and here is a report on the first impressions of the device.
Acer has tastefully designed the Liquid E700 and given it a durable yet subtle look. The device features a matte rubberised texture that runs throughout the device and provides for a grippy surface that inspires confidence while holding on the device and using it. In addition to the grip, this matte finish prevents damage and fade marks, which can ruin the looks of any device prematurely. Built entirely using plastic, this device feels light in weight especially considering the big 3,500mAh battery pack that's hidden inside, claiming 24 hours of talk time between recharges.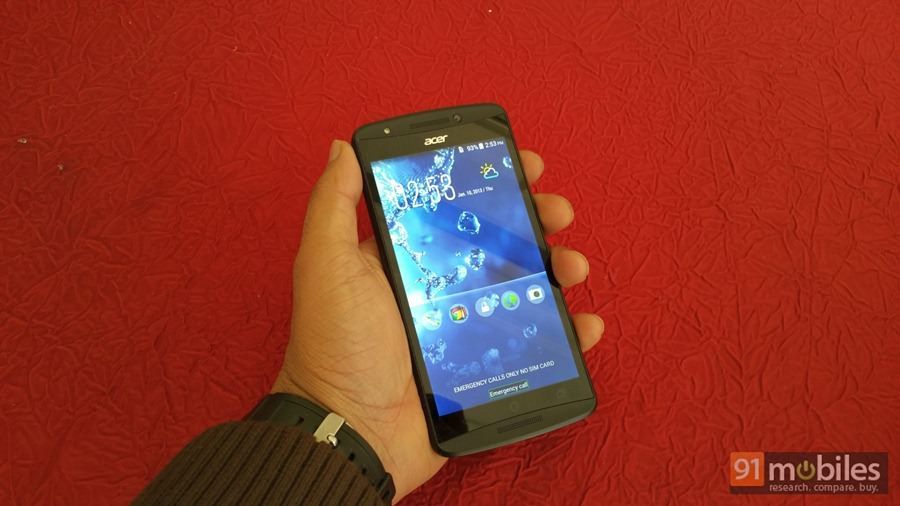 Design-wise, the handset features a standard design with the volume keys on the right side while the power key has been positioned on the top. Interestingly, the right side is also home to the USB port, which can be used to recharge the device, and for file transfers as well. The left is devoid of any inclusions and so is the bottom of the device. For better sound experience, the device gets dual-front firing speakers, a must for those who love multimedia. And last but not the least, the audio socket sits on top of the device alongside the power key.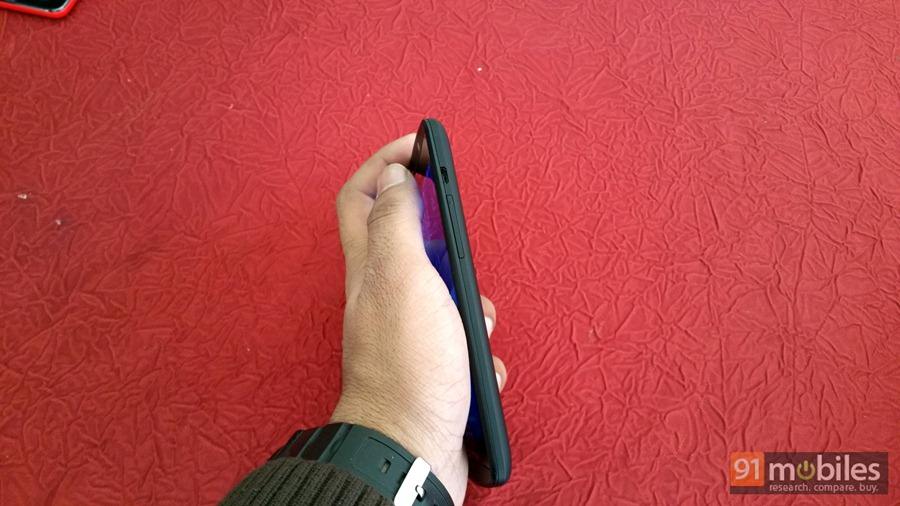 The E700 features a 5-inch, 1,280 x 720 pixel resolution display, which has been protected with the use of a glass-based scratch resistant surface. The bezel size around the display isn't too wide, and as a result this 5-inch smartphone can easily fit in one's hand and allows for seamless single-handed usage.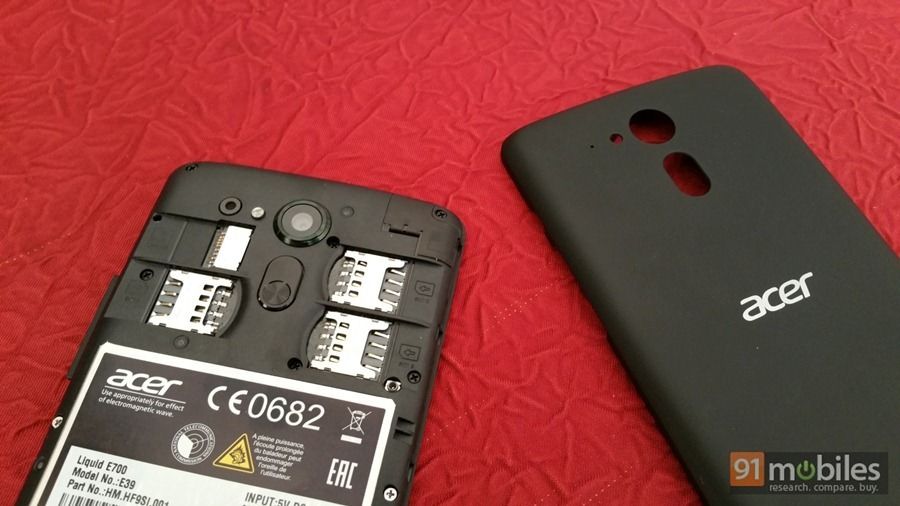 As one of the star features, triple-SIM connectivity might be a shocker for many while could also be a boon for some. This means users can use and stay connected on three mobile numbers at the same time. However, the device does not get a active standby feature, which means that at any given point of time, only one SIM can be functional for calling or data use.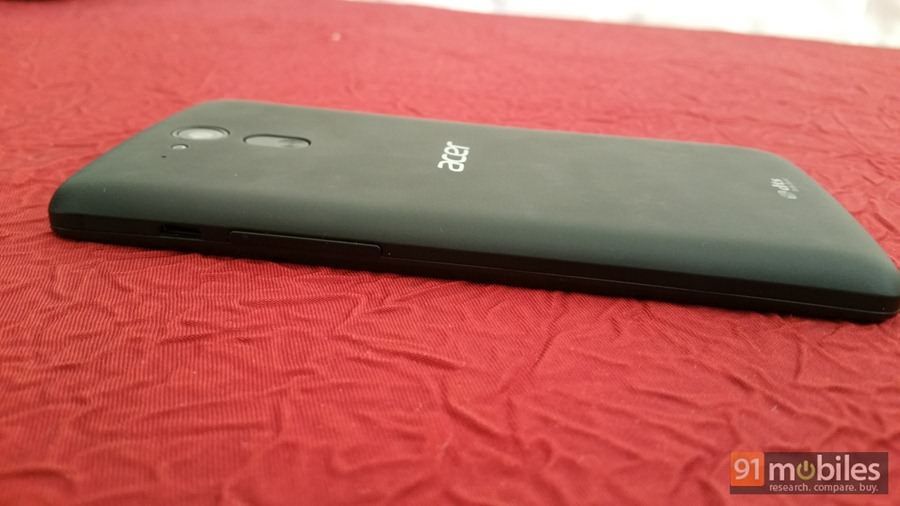 The Acer Liquid E700 utilises a 1.2 GHz quad-core processor from MediaTek, and coupled with 2GB of RAM it has ample headroom for handling complex applications and multitasking as well. The device offers a 1 GB of internal storage space out of which close to 11GB would be available to the users and besides that, there is the option for expandable memory using a microSD card allowing for 32GB of additional storage on the device.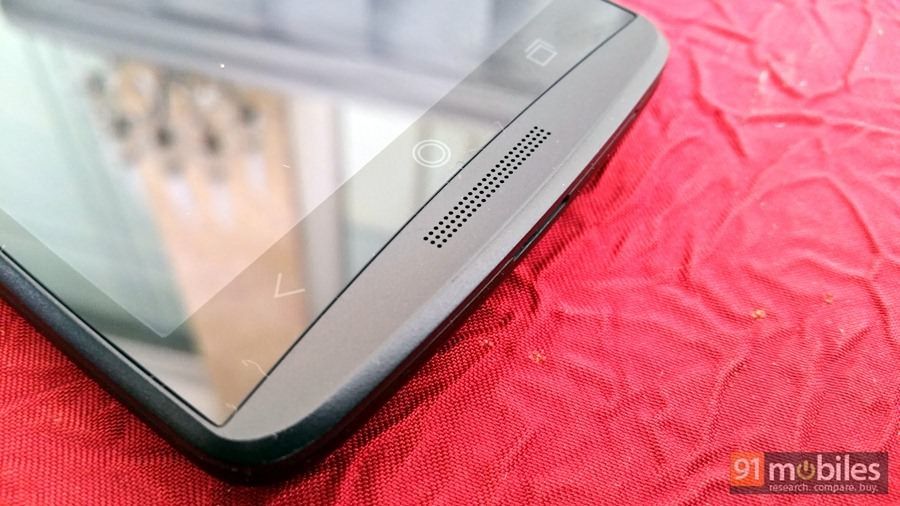 Acer has offer Android KitKat 4.4 with the device, which has been modified from the stock version with some visual changes and a number of applications that come preloaded. All in all, the hardware offers fluid use and fast application load times as well.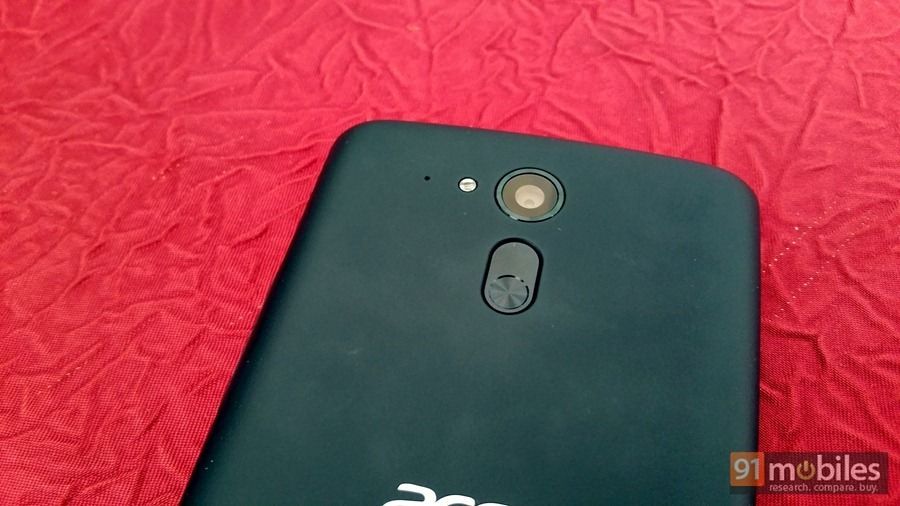 For imagery, the smartphone boasts an 8-megapixel rear camera capable of recording full HD videos at 30 frames per second and a 2MP front camera. As selfies have been a hot topic for smartphones, Acer has taken care of that by providing an LED flash in the front of the device as well.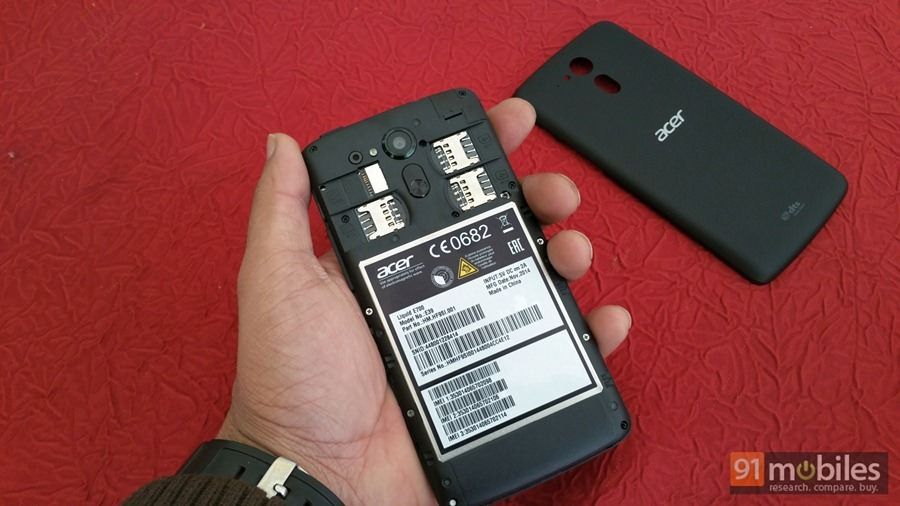 The device is priced at Rs 11,999 and offers a sturdy design, great display and impressive specifications, but is all this enough for this smartphone to beat the competition in India as of now? We'll be figuring that out when we get to review it properly. Presently, the phone is available only through Snapdeal, and if you are looking for a feature-rich multi-SIM Android smartphones, then you might want to consider this.