After launching the Acer Liquid S2 with 4K quality video recording feature and the Acer Iconia A3 tablet with 10.1inch display, the company has also announced the Acer DA241HL All-in-One desktop with Android operating system and Tegra 3 processor. It is a 24inch AIO Android based desktop system which is a computer as well as a monitor in one piece. Android OS has already ruled the world of smartphones and now it looks like it is also going to take place in the PCs too.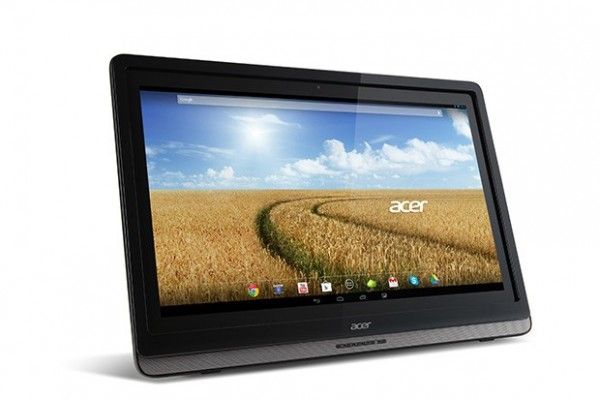 According to the press release, Acer DA241HL AIO desktop system is powered by a Tegra 3 NVIDIA Quad Core processor and runs on the Android 4.2.2 Jelly Bean operating system version. It is a 24inch touch screen machine designed to offer the same experience as the tablets and smartphones. It will support multi-tasking, web browsing, gaming and quality video viewing features. The 24inch desktop machine from Acer running on Android OS will provide personalized experience to all of the family members because it allows personalized customization to the settings and apps for up to 5 users. For comfortable media viewing you can transmit its screen's feed to a larger display with HDMI cable. In addition the tilting mechanism in the screen will allow the users to tilt it at the angle of 20-75 degree to get a comfortable viewing experience. This AIO machine will be available to buy in selected countries across the globe beginning mid-October for 429 Euros and it will be competing against the
HP Slate 21
which comes with a bit smaller display but powered by a powerful Tegra 4 processor.