ABP Group, India's largest media conglomerate of Eastern India has launched an app for iOS device users. This app named My Anandabazar Patrika is designed for both Apple iPad, iPod and iPhone users or simply for iOS 4.0 or later devices. ABP group app caters to the rapidly growing global Bengali mobile internet consumers and the app feels absolutely essential for Bengalis.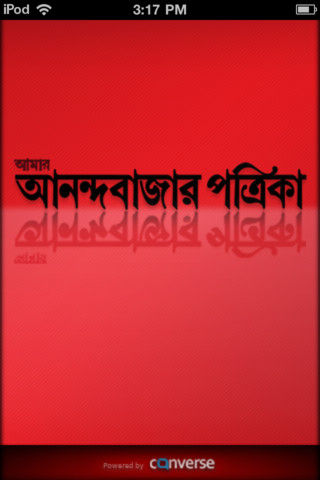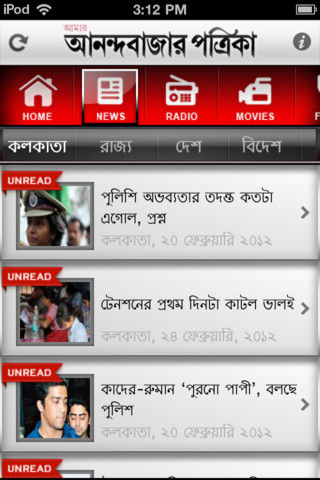 As aforesaid, ABP My Anandabazar app is the first Bengali language iOS application of its kind with a wide range of features. This app allow users to watch LIVE Bengali News, read Bengali e-Magazines, Watch Bengali movies, Videos and listen to Bengali online radio, blogs and several other Live streams of ABP Ananda and Sananda TV.
Launching the app,
Mr. Kaushik Banerjee, VP-Digital & English Magazines, ABP Group
says,
"We are excited to release this new universal app to address the booming iOS market for Bengali communities. With new additions every fortnight, the movies section offers an assortment of Bengali classics. The 'retro' radio channel 'Radio Ananda' enlivens the surreal imagery of old times. Listen in! Your favorite singer may be at a chat show on Radio Ananda right now! The video recipe section 'Ponchobyanjon' creates authentic taste of Bengal, stirring up rare and traditional recipes in specially shot videos. Moreover, New recipe videos will be added every fortnight."
Not only that, ABP Ananda provides every update on the regional events, politics, entertainment and sports. The Sadananda TV delivers a wide spectrum of quality Bengali entertainment soaps, reality shows and even more exciting activities. One can deliberately enjoy the television shows and Chat shows aired at ABP Ananda right from their iPad and iPhone anywhere and at anytime they desired.
Click here to download the ABP My Anandabazar app directly from Apple iTunes.