Whatsapp is not a new name to any texter and social addict. It's a cross platform messaging application which enables users to send and receive messages in the form of text, images, audio and video without any cost. It's the most popular cross platform messaging app which facilitates more that 10 Billion messages per day (as on August 2012).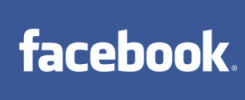 Stats are impressive, aren't they? Now imagine its synergy with a social networking portal. To be specific, imagine its synergy with Facebook.
According to a tip-off, Facebook is reportedly working on a deal to buy Whatsapp Inc for $5 billion. There is no official statement from Facebook or Whatsapp on this.
Whatsapp was founded in 2009 by Jan Koum and Brian Acton, former employees of Yahoo Inc. The main reason behind the success of app, as per the founders, are simplicity of product, cross platform compatibility, excellent customer support and most important, the first movers advantage. They were first to market this kind of app.
In April 2011, they received their first funding of $8 Million from Sequoia. In Oct 2011 they reached 1 Billion messages per day benchmark. In April 2012 they reported to cross 2 Billion messages per day and by August 2012, they reported Whatsapp users are now sending 10 Billion messages a day.

What's app doesn't have an advertisement based revenue model, rather it charges an annual price of $1.99 for using the app from second year. For first year its free on all platforms except of IOS where it charges $0.99 for the first year as well. However, the company has never reported any operating figure like Revenue or total number of users publically.
Whatsapp is a perfect alternative to Facebook messenger app for mobile platforms. Though there is no clarity how Facebook will integrate it, but replacing its messenger app with the Whatsapp app sounds as the best integration. Another benefit of acquiring Whatsapp for Facebook could be eliminating competition as Whatsapp users socialize on Facebook but chat through the Wahtsapp messenger.
Stay tuned for further reports.
Thanks Tipster