In the light of the recent outrage in Delhi which shook the nation and woke us to the safety issues for our daughters, people are gearing up in different ways to fight back. A host of new apps have been developed to provide security systems to women on their phones. We have reviewed a few with their key features which we highly recommend for all women to carry on their phones.
1. Sentinel Personal Security (http://sentinel.mindhelix.com/):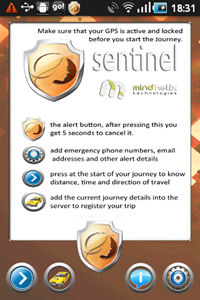 This app has been designed for smart phones including all devices with Android, Blackberry, Symbian, iOS and Java operating systems. The user has to save the numbers of all the people to be contacted in case of emergency in a list. It sends alert messages if there is a forced power-off of the phone or an improper exit of the application. Prolonged signal loss also cause a 'fail safe' alert SMS and email to be sent.
Even exigencies such as your phone being destroyed, or low battery, or switching off will not be a hindrance, and instant messages will reach the people on your list. The only drawback with this app is that it will cost you Rs. 50 to install it and there will be other charges incurred for sending messages and location alerts.
2. Fightback (http://www.fightbackmobile.com/welcome):
This app can be downloaded from Nokia store, Google Play and Blackberry store.The app allows the user to send panic alerts via SMS and email along with the location info. The app tracks user's location via GPS. By pressing a panic button, the user can send alert messages to registered persons. It allows up to 5 persons to be added as contact.
3. India Helpline (https://play.google.com/store/apps/details?id=com.darolia.indiahelpline):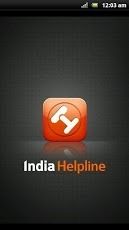 This app is a directory of all the important numbers of over 700 Indian major service providers in various categories. The best thing about this app is that you can be offline and still access the directory. In a single interface you can access all Contact numbers, Favourite Contacts and Categories with a single tap.
Another important feature is long press on an item can make a call to its primary number. This is an extremely useful app considering the host of new helpline numbers launched by the police, railways and other organisations for women.
4. Eyewatch (http://www.eye-watch.in/About.action):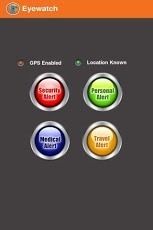 This app has been specially designed to to track the user in difficult situation. The app lets you send discreet help alerts to the people registered on the list allowing them to track your current location with the GPS coordinates. It also sends audio visual details of the situation.
5. Micro Rise Up (http://www.microtechnologies.net/):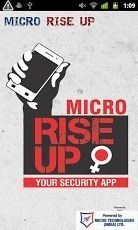 This app sends SMS alerts to persons stored as emergency contacts by you. It was developed in collaboration with the Maharashtra police with women and the elderly as prime focus. It supports Android and Blackberry phones.
When the user dials "000", recipients will get an 'SMS' alert with GPS location information. User can add two recipients' mobile numbers in phone or choose more contacts from their phone book.
6. Scream Alarm (http://gopalappmaker.wordpress.com):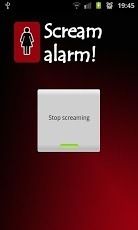 This app performs a single but highly effective function, it screams loudly at the push of a button. Loud enough to raise an alarm and attract people's attention and alarm the offender.
7. Me against Rape (https://play.google.com/store/search?q=Me+against+Rape&c=apps):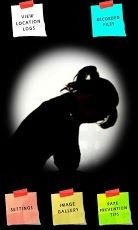 This free app was recently launched with the aim to provide security to women. User just has to register two emergency numbers to be called. A call is placed to the First number while an SMS is sent to the second one. Your current location will be sent via GPS when needed.Be Safe!