Every time a user makes up his mind to purchase a new mobile, he probably has only one objective in his mind, "To get the best for the cheapest". He does an intense R&D and after days (sometimes months) of deep research, he finally finalizes his next mobile. This is the story for around 65% of the Indian mobile buyers, rest 35% make a smart move, they visit 91mobiles.com before purchasing the mobile and end up with a better choice. Hard to believe but true, we have some wonderful tools to help you get the best from your hard earned bucks. Wanna know how? Just read on: 1. Re finalize your choice – The best way to ensure that you have chosen the best mobile is to compare it with other mobiles in the similar price range and with similar specifications. Our "phone finder" (or "tablet finder" in case you wanna buy a tablet) is one of the best tool on earth you can use to enlist all the mobiles fitting your criteria. This way you will get a list of all the options available fitting your requirement and ensure that you have chosen the best product.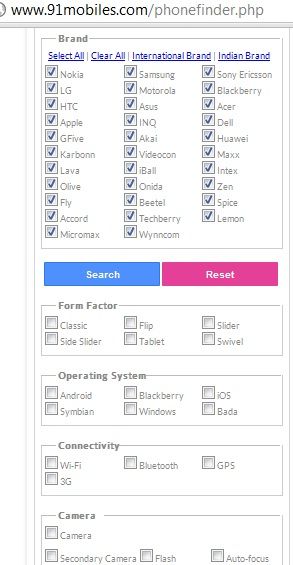 2. Compare with peer products – Once you have identified some close competitors to the device you selected earlier, you can simply do a side by side comparison between those mobiles. Just head to our comparison section or click on the Add to compare button located below every mobile phone. You can not only compare the specification but also the prices, pictures, videos and twitter stream of the selected products.

or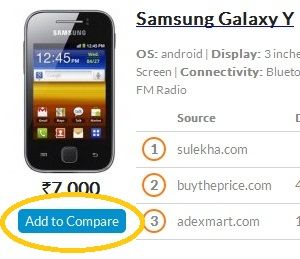 3. Confirm the specifications
– We proudly boast the biggest and most complete database of mobiles and tablets ever launched in India. Name a device and we tell you everything about it. Simply put the mobile you have selected in the search box and we will provide you all the specifications of the product at a single place. Just cross check that the selected device features everything you are expecting.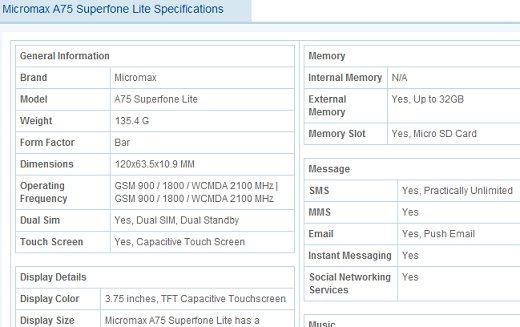 4. See who is selling it for cheapest
– Good things always have companions. Our specification page not only enlist the specification in an eye candy format, it also enlists all the online stores selling your favorite mobile. Rather than checking all sellers one by one, you can simply see who is selling it for the best price.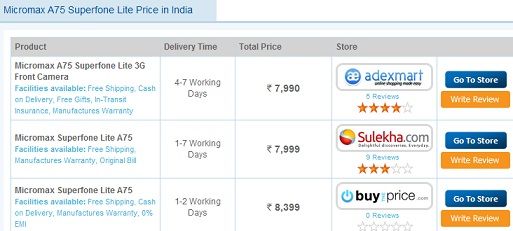 5. Discount Coupons
– Go a bit more inside and you will get some more goodies. Not only we enlist all the sellers, but also notify you of any promotional discount coupons they are offering. Isn't it cool.

6. Sellers reviews
– Not all sellers are as good as we expect. If you are suspicious about a seller, just read the reviews provided by other buyers. You will be in a better position to decide.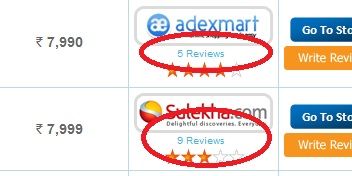 So next time whenever you are about to purchase a new mobile, head over to 91mobiles.com to re-ensure, reconfirm and reconsider that the choice you have made is not only good but the best. And do a favor to your friends, hit like and let them know how to save money on their next mobile purchase. Cheers!!!