A Survey from the Research firm Nielsen suggests that the 50% of Smartphone owners in India are below 25 years of age. The Report says that the number of Smartphones in India has touched the mark of 40 million last year.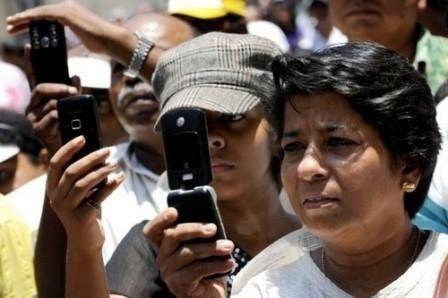 The Indians have higher demands from Smartphone manufacturers and they are served with the latest innovations, to which the Indians responded very well.
The Popularity of Social Networking sites amongst the youths and the desire to remain 24 x 7 connected with friends and relatives on such websites, have also contributed in the growth of Smartphone users.
According to the survey, "Decreasing device and data costs, coupled with a wide range of features that today's smartphones offer, readily encourage consumers to trade in their traditional cell phones for handsets with much more functionality,"
The Study found that 93% of Smartphones user own only one smartphone and the other 7% own two. The increasing innovative features and specifications are also a factor of increasing the market share.
Google's Android Operating system and Symbian OS are the the top selling mobile platforms in India followed by Windows, BlackBerry and iOS.
The Tablet Segment in India is also flourishing day by day. 3% of all who participated in the survey held in 2012, owned a tablet while 11% shared a desire to own one soon.
75% of smartphone owners use them for playing games, running apps, Internet browsing and other multimedia usage, and 25% use it only for voice calls.