"We'll tell you why you must consider buying a 2-in-1 over a regular laptop or tablet"
Though undoubtedly more comfortable than a laptop, tablets have not been able to merge with the mainstream. A majority of tablets compromise on connectivity by doing away with features like HDMI, USB and other comfortable utilities like a physical keyboard. But now that we have a taste of using handheld devices, laptops seem less mobile and comparatively limiting, yet essential for day-to-day computing needs. However with 2-in-1s gaining popularity, there seems finally be a solution – a bridge between portability and productivity. If you are planning to buy a new laptop, wait… buy a 2-in-1 instead. Want to know why? Read on, as we bring to you top five reasons to replace your laptop with a 2-in-1.
More portable and stylish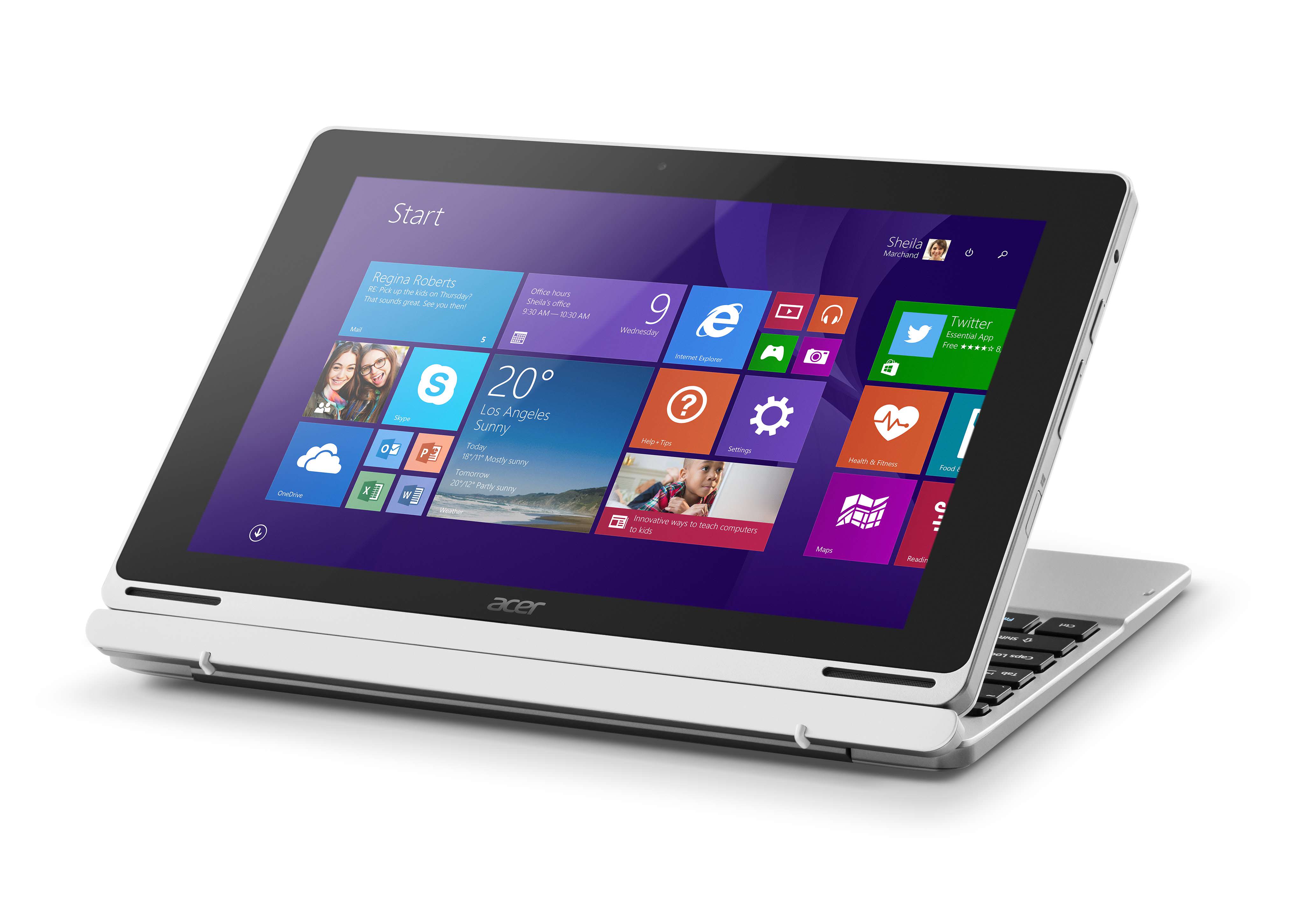 First we broke free from cables, then we got it to our laps and now we want it in our hands. The quest for making computing devices more and more portable is not new. The prime edge a tablet has over a laptop is its mobility. Bed, desk, boardroom or the lawn – you can carry it anywhere and still use it with utmost comfort. The 2-in-1 laptops understand this sensitivity and hence bring to the world the ease of a tablet without sacrificing the utility of a computer. Also, these magically-transforming devices look extremely trendy and due to their slim form factors, make a bold style statement – after all "thin is in".
Get what you want, the way you want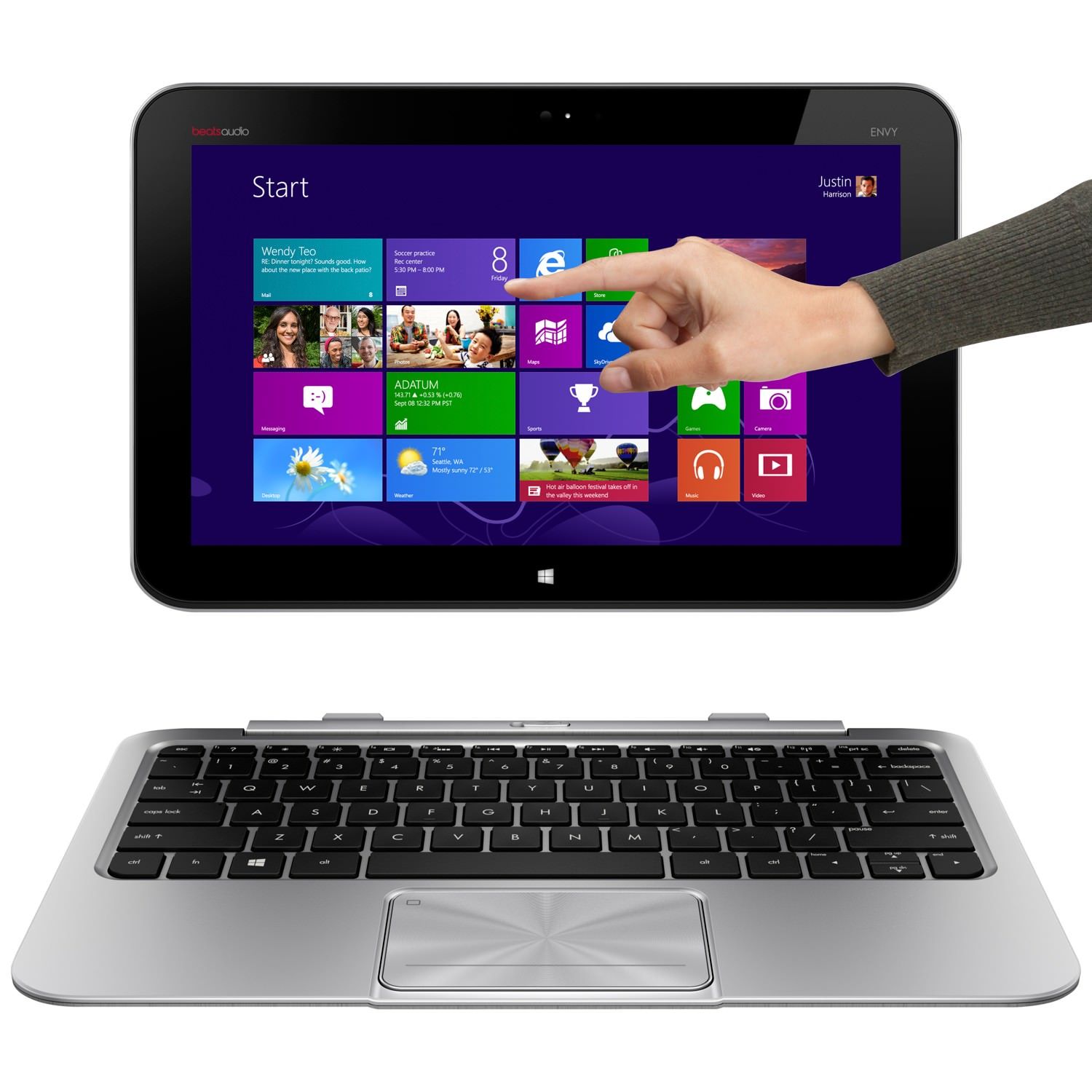 A 2-in-1 is not simply a tablet with a keyboard dock or a laptop with a touchscreen. It aims to deliver the experience of both a handheld device and a workstation into one. Detachables for instance, transform into a full-fledged tablet by simply detaching the screens from the keyboard base. Ultrabook 2-in-1s like Lenovo Yoga 3 11, on the other hand, are able to rotate their screens and take various forms which makes using the touchscreen a pleasure. And a Convertible like the Lenovo Flex3, can transform into a tablet with a 360-degree fold with the laptop still at your disposal. This also means you don't need to have separate devices for personal and professional use – a 2-in-1 alone can suffice for both, as per your needs.
Better than the two… but different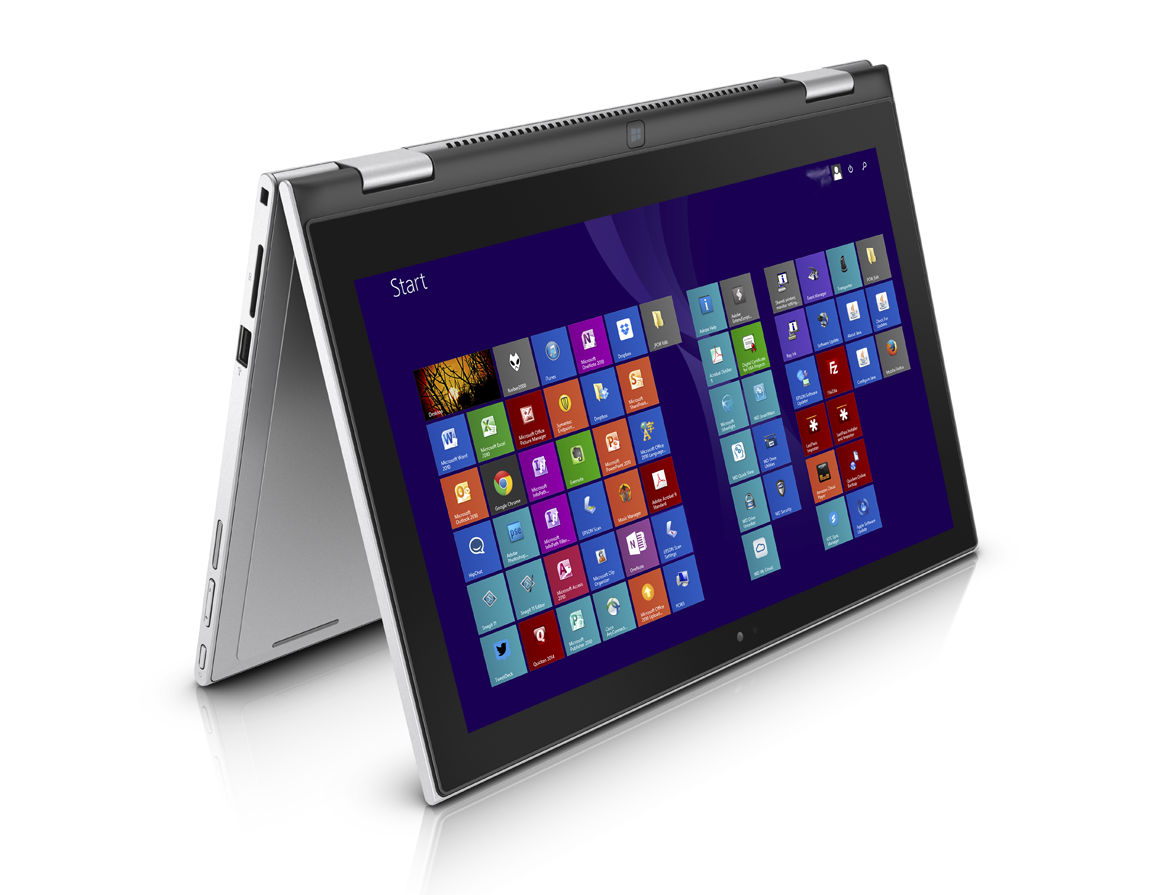 2-in-1 laptops are not simply "improved computers" but a whole new product category. With a 2-in-1, you can do much more than what you can achieve with both a tablet and a laptop. This is due to the complex formations they are able to achieve. Fold it to 270 degrees and it becomes a V-shaped tablet stand, extremely use full for giving presentations. Similarly, if you want to share your display with someone across the table, you can simply revolve the screen (like in the Dell 2 in 1 XPS). Watching a movie on a tablet while sitting is painful, you can see people fumble around with various rotation cases. A 2-in-1 ultrabook like the Lenovo Flex 14, can easily be changed into a perfect multimedia device by forming a leaning L-like shape. Hence, a 2-in-1 is distinct from both a laptop and a tablet, as it brings to table some unique features absent in the two.
New Processors – quick wake, no heat and better performance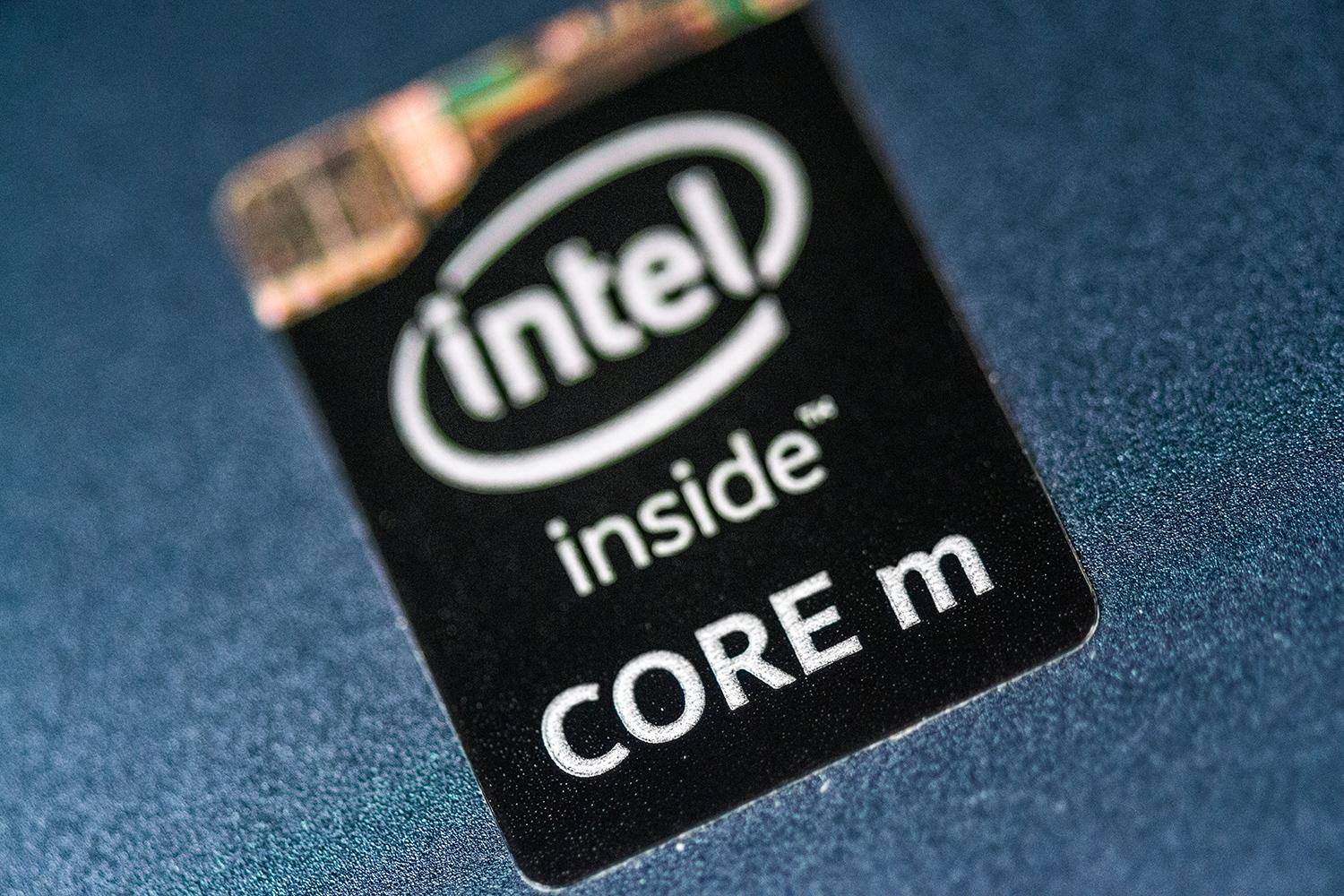 Tablets, though not as purposeful as a laptop, score in a few areas. For instance, you can put your tablet to sleep and instantly wake it in a jiffy. And with the next-gen processors like the Intel® Core™ M and Atom™ (6th-Generation), you can also wake a 2-in-1 in half a second*, making it extremely snappy, just like a tablet. With great power though… comes overheating. Intel® processors have used some creative designing tweaks to fix this issue. Even with its fanless design, the chipset doesn't overheat, courtesy the efficient thermal management pioneered by Intel®. The new Intel® processors, also give you up to seven times better processing** and graphics performance*** compared to a conventional laptop (based on the Intel® Core™ i5-520UM processor). The 2-in-1s therefore, without compromising on performance, deliver the convenience of a tablet.
Not just strong, also last long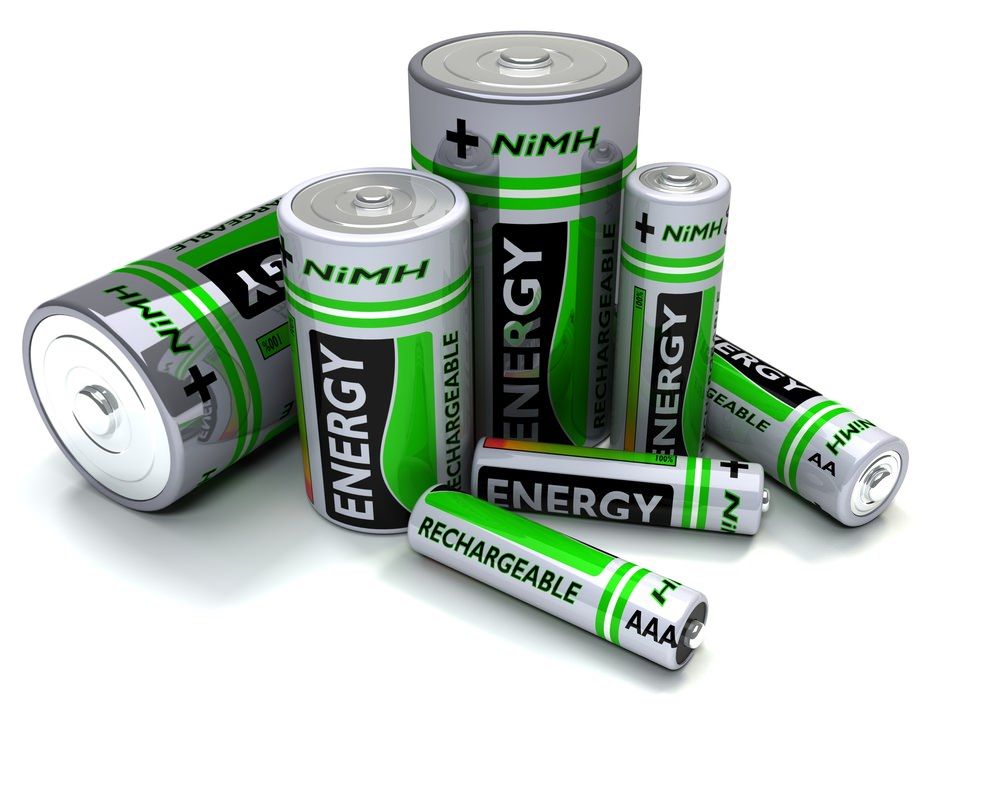 The biggest issue with a laptop is the need to constantly find a power outlet. And that too, after a few short hours of use. While a tablet may last up to eight hours on a single charge, a laptop will need more than two charge cycles to achieve a similar feat. The new 2-in-1s loaded with modern processors seem to solve this issue for good. For instance, the latest Intel® Core™ M and Atom™ processors promise a battery life of up to ten hours****, despite performing at par with a PC. This is a major improvement over wall-hugging laptops and is in fact great even for the standards of a tablet.
Those were a bunch of reasons why you should consider buying a 2-in-1 over a laptop. Apart from being comfortable and productive, the 2-in-1s are also future ready. Considering that even desktop operating systems, like Windows now being optimised for touch, it seems prudent to get one of these. It's not a tablet… it's not a laptop… it's the two, in one.
Footnotes

* Faster Resume workload consists of time to resume from standby based on OEM implementation of Windows® 10 Modern Standby on a 6th Gen Intel® Core™ processors.
** Based on CyberLink MediaEspresso 7 HD Video Conversion – convert a 6 minute, ~1 GB, 1920x1080p, 23738 kbps, MOV video file to a smaller 1920x1080p, 8 Mbps, H.264, .m2ts file for reduced file size during internet transfers or for viewing on a portable device.
*** Measured using 3DMark Ice Storm 1.2 Unlimited – a 3D graphics benchmark that measures 3D gaming performance. Find out more at www.futuremark.com.
**** Video Battery Life Rundown (in minutes) as measured by Tears of Steel, 1080p, 23.976fps, H.264, 3000kbps, rev1.mp4 >/=200nit, DPST=ON, no dimming, balanced, Wi-Fi connected.