Smart phones are a boon to the people today; they have indeed made life extremely easy and entertaining at the same. Smart phones are now turning out to be vital part of your business and personal life. Smart phones are just an insane lot and every other person would love to have a smart phone in their pockets.
Buying a smart phone would also mean shelling some money from your pocket, as smart phones come for a heavy price, if you are tweaking your eyebrows, well, you are thinking right, Android being an expensive smart phone is an old story, nowadays there are smart phones coming for a really cheap price. Companies like Micromax have fulfilled this requirement of the customers by coming up with cheap smart phones that are packed with features and at the same time serves the purpose.
There are smart phones coming in a range that could reach out to you easily in fact these smart phones are built with a purpose of being able to reach out to major chunk of people. At the moment there are smart phones coming out in many range of prices, a few cost as less as 5,000/- INR and then there are few falling in between the range of 10,000/- INR to 15,000/- INR. The list is just endless, therefore do not be disappointed if you want to own a smart phone but the budget is your problem.
Listed below are the 5 cheapest smart phones in India that would fit your pockets without making a tear on it. Take a look, make a choice…
5. Spice Mi-425: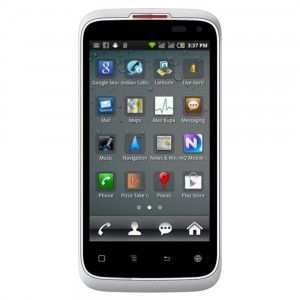 Spice, the name seems to be quite bland now, but then again it was a really good network provider in the past days. The company tried to step its feet into every stream it found only to end up in a deadlock and finally it was out of the league, as a service provider and a smart phone manufacturer. The Spice Mi-425 as a great display which is nearly 4 inches and it sports a 5 MP camera so as to fulfill its basic needs as a smart phone. The smart phone runs on a dual SIM mode and is powered by the Android 2.3 version which is Gingerbread and is backed by a 1 GHz processor. Quality wise this smart phone is a something one needs to check out, it really categorizes itself in the 'smart' phone scene. It has a price tag of 6000/- INR.
4. Samsung Galaxy Y Duos: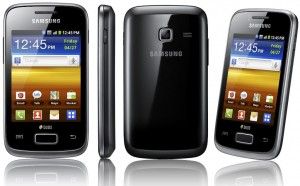 Samsung has to find a place where it goes, whatever may be the category. If you are making a list of the best smart phones, Samsung is present here, if it is a list of the best camera phones, even then you would at least one entry and even now in this list of cheapest smart phone, Samsung has made place. This is not something bad, Samsung has been able to reach out to all the masses and that is reason it has made itself secure in the lot. The Samsung Galaxy Y Duos makes it to the fourth position in the list, tagged at around the price of 6,000/- INR. This phone is a full touch dual SIM feature phone that caters to the needs of the customers. The phone is equipped with a 3.15 MP camera on the rear camera but then it does not host a front facing camera. All the social networking apps are just a touch away so there is no dearth of entertainment. It is Samsung after all; it is equipped with all the features it has been built for.
3. Samsung Galaxy Pocket: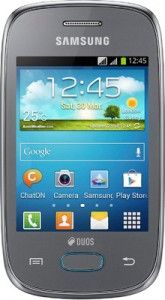 Another entrant from the World leader, Samsung has reached out to a very huge mass at a very short period of time, no wonder it tops the charts today. The Samsung Galaxy pocket price is somewhere around 6000/- INR. This smart phone is powered by the Android 2.3 version Gingerbread, one of the most popular versions of Android operating system and is mounted on an 832 MHz processor. Mega Hertz, where did that come from? Well, we are just stepped into the ear of Gigahertz but technology has developed so rapidly that you are of the feeling that Mega Hertz is outdated. The smart phone consists of the all the features that it needs to hold to be categorized in to the smart phone era, Wi-Fi, Bluetooth, etc., and it also offers smooth interface with the TouchWiz technology. The smart phone comes with a memory of 3GB internally which can be expanded up to 32 GB via MicroSD slots, and when it comes to Samsung entertainment does not stay far behind. It is packed in the phone.
2. Micromax A45: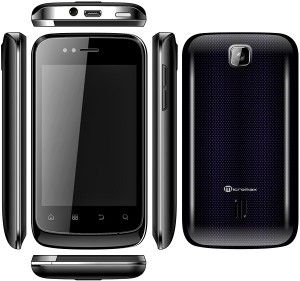 Micromax cannot be left out in this list, it is the company that conceptualized the idea of cheap smart phones in the industry, the Micromax A45 Super Punk, is tagged at a price of approximately 4600/- and is one of best smart phones in the lot for that price. Well, the features are not that impressive, but then it is worth the price. The operating system is the Android version 2.3 Gingerbread which is powered by the 650 MHz processor. Though the smart phone is not as powerful, it does offer worthy performance and it is one of the best in the market too. The smart phone is equipped with AISHA and it proves a treat to all the music lovers.
1. Micromax A50: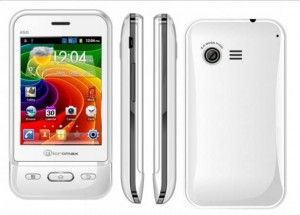 Pioneers rule the market wherever they are; Micromax has a strong position in the market, if the Micromax A45 takes the second place in the list of cheapest smart phones then the A50 ranks number one among them. It is tagged a price of 4000/- INR, the cheapest in lot. Don't go away for the price is deceiving, when it comes to reviewing the features of the smart phone then the price comes in as a surprise. This smartphone also features the AISHA or the Artificial Intelligence integrated Speech Handset, all you need to do is speak to your phone and it will follow your commands.
Well, that is the list of the best smart phones in the market, if you are looking a cheap and really efficient one, then you can choose any of the above mentioned they are good in their own ways and serve the purpose of being a smart phone for your smart self.