The 2012 International CES (Consumer Electronics Show) event is taking place at Las Vegas, Nevada from January 10th to 13th, 2012. International Exhibitors including, Samsung, Sony, LG and etc, are well prepared to showcase their next big products and technologies cooked. Visitors from all over the globe tend to participate in the event to know-how the trends and happenings in the technology world. Surprisingly, this time the 2012 International CES show gets an official App "Follow Me" to enhance the CES experience.

This new app Follow Me, is a great pre-show planning tool and on-site navigational tool. This works on Android, iOS and any other web-based smartphone platform. With this, the visitor can build a schedule and plan the effective time at CES on the go, anywhere and anytime. Users can Sync and create backup using MyCES account and or vice versa. Also, user can get information about the exhibitor, companies, products and search thru database with special options. Similarly, you can add the exhibitors to your show agenda and even share your agenda with your friends. Users will be informed on important show alerts, late-breaking CES news, view real-time interactive floor maps when they're available and so much more!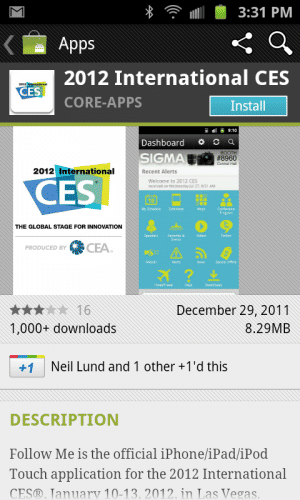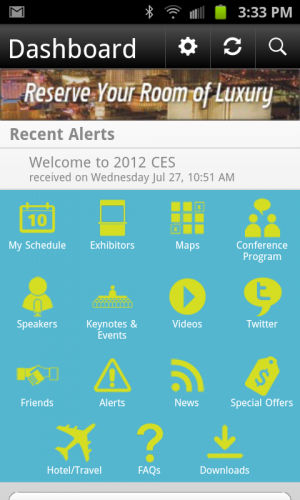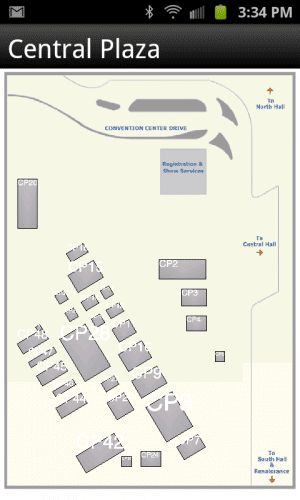 Are you planning to attend the 2012 International CES, then scan the below mentioned QR Code with your mobile phone to access the official app or Click here to download for Android !