Following the release of the update for the Angry Birds Star Wars Rovio has now rolled out the Escape from Hoth update that adds up 20 new levels to the game along with the introduction of new enemies.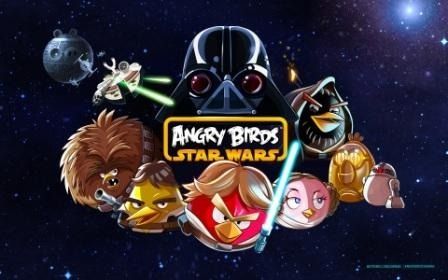 The newly introduced levels for the ABSW game are set in the asteroid fields of the very popular Empire Strikes Back and seems to be rolled out by the developer in order to make the belief concrete that the game will recite the story with the inclusion of original events that take place in the trilogy.
The recently introduced update for the Angry Birds Star Wars bring along with itself some new type of enemies accompanied by the addition of twenty new exciting levels to the game. The luring treat for the gamers is the addition of new bonus levels that brings along with itself more boss fights.
The most notable aspect of the update rolled out by Rovio is the introduction of the famous asteroid field that had been featured in the Angry Birds Star Wars Movie.
The gamers in the newly updated version of the game will be required to make their way through the asteroid fields while putting efforts along side to take down the enemies.
The number of enemies in the angry Birds Star wars games has been increased by the addition of the "Mynock Pigs" which are basically pigs that feature bat wings capable of floating in mid-air.
The Angry Birds Star Wars recent update rolled out by Rovio is now available free for download.