"Looking for a powerful convertible PC? Here are your top choices"
2-in-one laptops burst on to the scene back in 2013, providing users with functional, portable devices with dynamic form factors. These transforming touchscreen laptops can either be used as they are or detached completely from the keyboard. There are also convertibles which can be folded back 360 degrees to be used as a tablet, or stopped short at 270-degrees, helping them stand upright in a tent mode.
With all the possibilities, it becomes crucial that these 2-in-1's do not compromise on performance. We've compiled a list of the best hybrid laptops available in the market that are sleek and lightweight, and deliver great performance and impressive battery life. While you'll see options varying across different screen sizes and price segments, they all have one feature in common – they all come powered by Intel® processors.
Lenovo Yoga 3 Pro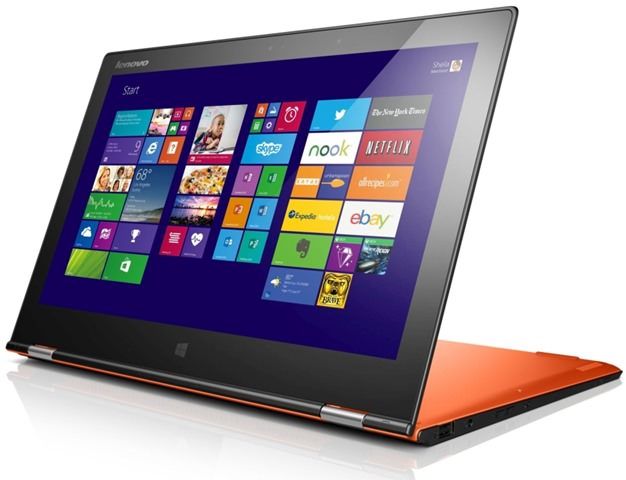 One of the most high-end devices from Lenovo, the Yoga 3 Pro is a convertible ultrabook capable of being used in four different modes – laptop, tablet, tent and stand. The device features a 13.3-inch display with a resolution of 3,200 x 1,800 pixels. Powering the show is the Intel® Core™ M-70 processor which is built and optimised for multimode devices. There's 8GB of RAM and integrated Intel® HD graphics promising a smooth experience,during both work and play. Weighing in at 1.19kg and measuring a mere 12.8mm in thickness, the convertible is easy to carry and handle. A 512GB SSD works as the storage unit on the laptop. Software-wise, the Yoga 3 Pro comes with Windows 8.1 Pro. Connectivity options include Bluetooth v4.0, Wi-Fi 802.11ac, a power input with USB 2.0 capabilities, a 4-in-1 card reader, a micro-HDMI port and a 3.5mm audio port. The Lenovo Yoga 3 Pro also comes equipped with a 720p webcam and integrated JBL stereo speakers. The force to keep the device running comes from a 5,900mAh battery. The multi-purpose ultrabook can be owned for a starting price of Rs 1,15,990.
Dell XPS 12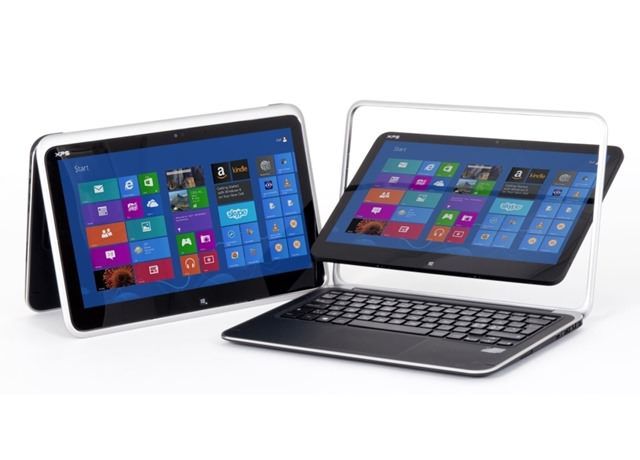 A powerful competitor in the high-end segment, the Dell XPS 12 2-in-1 ultrabook is an intriguing device. This sleek player sports a swivelling screen hinged in the centre of frame. The 12.5-inch full HD display rotates completely and converts the laptop into a tablet. Powered by an Intel® 4th-gen Core™ i5 4210U processor clocked at 1.7GHz (Turbo Boost up to 2GHz), the XPS 12 features 4GB of RAM and a 128GB SSD. Running Windows 8.1, the device bears two USB 3.0 ports, Wi-Fi 802.11ac and Bluetooth. A built-in microphone, Intel® HD Audio Technology and 1.3MP webcam help you stay connected. Weighing 1.5Kg, the Dell XPS 12 comes with a price tag of Rs 1,04,090.
Lenovo Flex 2-14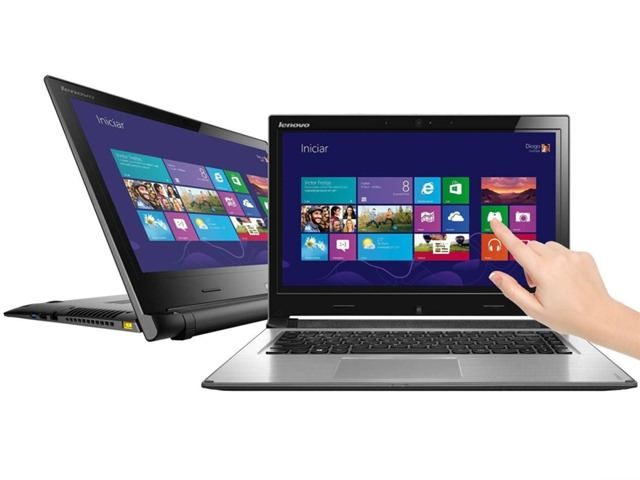 Coming down to a more affordable hybrid laptop,the Lenovo Flex 2-14 FHD 59-429729 is another compelling buy. The laptop is capable of flipping over up to 300-degrees and can be used in a stand mode apart from the usual laptop mode. The 14-inch display of the device features full HD resolution. A 1.7GHz Intel® 4th-gen Core™ i5 processor resides under the hood of this laptop. The device features 4GB of RAM, which can be upgraded up to 16GB, and integrated 2GB N15V-GM graphics. Windows 8.1 comes as the pre-loaded OS on the device, however you can upgrade it to Window 10. A 500GB HDD takes care of the storage needs. At 1.9Kg, the Flex 2-14 is quite lightweight. On the connectivity front, the Lenovo Flex 2-14 offers Bluetooth 4.0, Wi-Fi, one USB 3.0 port, a 3.5mm audio jack, an HDMI port and a four-in-one card reader. The device also sports stereo speakers with Dolby Advanced Audio technology. The device is priced at around Rs 50,000.
HP Pavilion 11-n109TU x360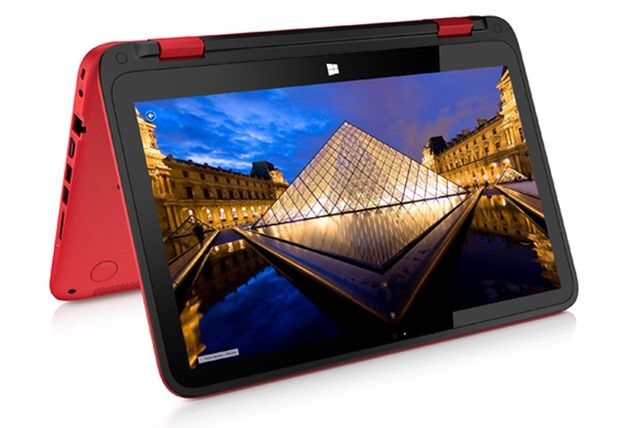 The compact convertible from HP is a perfect on-the-go device sporting a 360-degree hinge. Apart from being used as a laptop, the HP Pavilion x360 can be used either in the tent or tablet mode. The display of the hybrid laptop spans 11.6 inches and bears a resolution of 1,280 x 720 pixels. Powering the show on the Pavilion x360 is an Intel® Core™ M-5Y10c processor, paired with 4GB of RAM and integrated Intel® HD graphics. There's a 500GB hard drive for your storage needs. The HP Pavilion x360 comes with standard connectivity options like Wi-Fi, Bluetooth 4.0, a multi-format SD card reader, one USB 3.0 port, two USB 3.0 ports, a microphone/headphone jack, HP TrueVision HD webcam and an integrated digital mic. Sound is taken care of by Beats Audio. The HP Pavilion 11-n109TU x360 comes with an affordable price tag of Rs 40,990.
ASUS Transformer Book T100TA-DK005H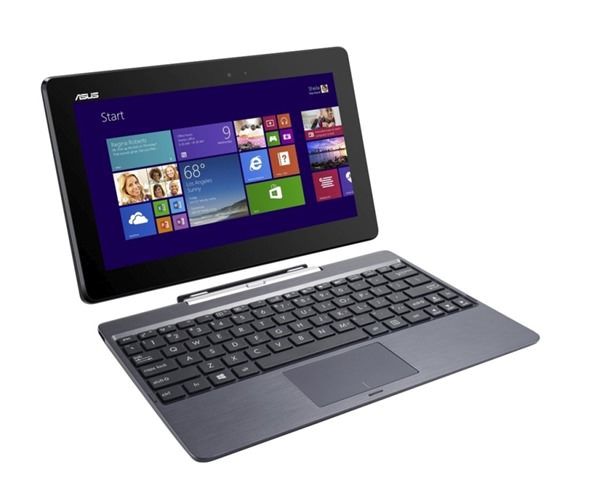 An affordable option, the ASUS Transformer Book T100TA is a completely detachable hybrid laptop. Offering the best of both worlds, the device can be disengaged to be used as a tablet apart from its regular use as a laptop. The device sports a 10.1-inch display with a resolution of 1,366 x 768 pixels and gets 32GB of flash storage. An Intel® Atom™ Z3740 quad-core processor clocked at 1.33GHz works in tandem with 2GB of RAM and Intel® HD graphics to power the device. With a thickness of 23.6mm and weight of 1.07kg, the Transformer Book T100TA is very portable. Apart from Wi-Fi and Bluetooth, the Transformer Book T100TA comes with an integrated microSD card reader and a USB 3.0 port. Audio is powered by SonicMaster and the 2-in-1 laptop has a built in microphone as well as 1.2MP webcam. The ASUS Transformer Book T100TA comes at a pocket friendly price of Rs 30,960.
While an important aspect to not miss out on while buying convertibles is portability, there are bigger options available as well. The ASUS Transformer Book Flip TP550LD which rocks a 4th-gen Intel® Core™ i5 processor comes with a 15.5-inch display. The device is capable of rotating a full 360-degrees and can be used in four different modes. The HP Spectre x360 is another high-end option sporting an Intel® Core™ i7 processor and the flexibility to operate in three modes.