"2-in-1 laptops get you the best from both worlds"
Long gone are the days when computing involved a big bulky machine connected to dozens of wires, placed on a desk and with a man sitting in front in an upright posture operating it. Laptops easily displaced desktops and very soon became a part of the mainstream, along with its tributaries, i.e. the netbooks, notebooks and the ultrabooks. But the best thing about technology is that it changes very fast. Soon the laptops were being challenged by an army of tablets – new portable devices that were extremely thin and light, and didn't require a dock to rest on. But unlike laptops, transitioning to tablets was not as smooth. Though extremely portable, they did compromise on productivity, as many people missed the feel of typing on a physical keyboard. Most tablets also lack USB and HDMI ports, further limiting the connectivity of the devices. Thus, there was an influx in the market of USB and HDMI adaptors, and external keyboards designed to make these carry-around devices more useful.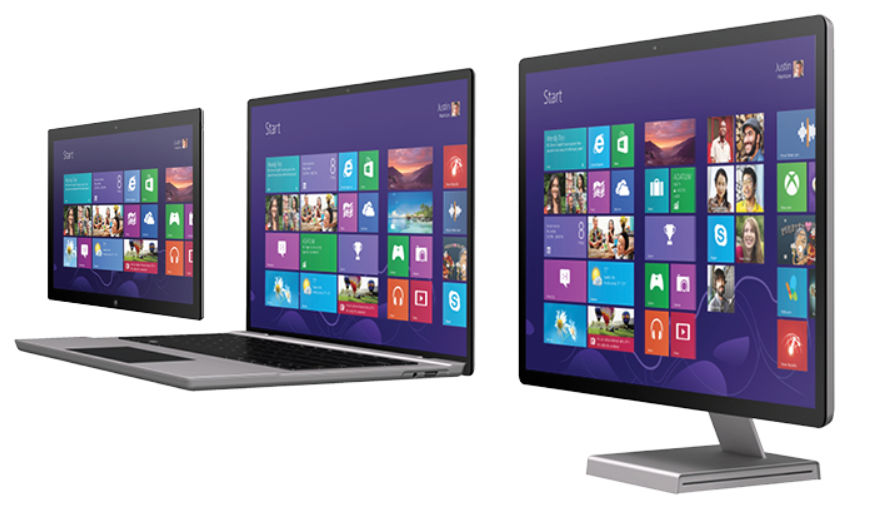 However, there is a middle ground. A device that features both an external keyboard and connectivity ports like a laptop, and yet retains the convenience of a tablet. Known as a 2-in-1, it literally brings to you the best from both worlds. Place it on a desk and there you have a laptop, rearrange it and you get the portability of a tablet.
Types of 2-in1s


There are three main types of 2-in-1s. The first category deals with devices that can be used separately as standalone tablets by undocking the screens from the keyboards. Known as Detachables, they basically give you a complete experience of two different devices. The ASUS Transformer Book T100CHI and ASUS Transformer Book T100TAF-B1-BF are examples of these. The second variant is the Convertible, in which the keyboard doesn't detach but can rather be folded up to 360 degrees back-to-back, like the Lenovo Flex3, hence making the machine more mobile. The final segment is the Ultrabook 2-in-1 which also features a touchscreen, but can't be pushed to 360 degrees. Instead it realigns itself as a V-shaped stand like the Lenovo Yoga 3 11, which makes using touchscreens more comfortable and presents some unique use cases.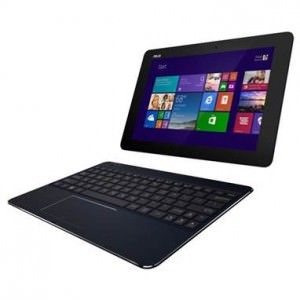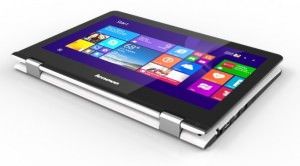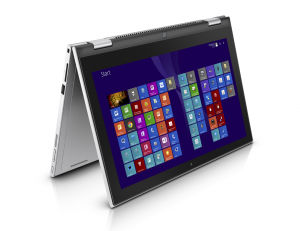 The best of both worlds
The utility of 2-in-1s is best experienced than explained. Packed with powerful processors like the Intel® Core™ and Intel® Atom™, these devices are robust enough to work you through your business or studies. Meanwhile, the convertible designs make you more productive on the go. One major improvement tablets have over the laptops is their long-lasting battery life, which the new Intel® processors very rightly integrate. While an average laptop might last around four hours, 2-in-1s can hang on up to 10 hours*, depending on your usage. This is even better than what the majority of tablets out there in the market are currently offering. Another very productive feature that comes in this new line of processors is the ability to wake in half a second, thus making it as snappy as a handheld device. Modern processors like Core™ M come with a unique fanless design Traditionally, laptop circuitry includes fans which helps in keeping the device temperature low, but compromises on the aesthetics making them bulky. The new Intel® chipset does away with those fans and incorporates a better thermal distribution mechanism. This omission helps manufacturers retain the slim form factor and experiment with the product designs.
These new designs make computing so much more practical. The tent-shaped formation for instance is a great mode for giving presentations or watching movies. Similarly the 360-degree fold and detachability seem magical for reading books and browsing the web.
The 2-in1s are hence both progressive and productive, and appeal to all types of users – there's something for everyone. Moreover, this ends the big "tablets versus laptops" debate by acknowledging the virtues of both the categories and combining them to form a new one. The solution is not destruction of one but assimilation of the two. But what's more unbelievable is the amount of computing that can be done on these handy products. For instance, with Intel®'s next-gen chips you get up to 40 percent better graphics** and 12 percent more productivity*** over the previous generations. Moreover, the complex designs achieved by 2-in-1s made possible by Intel®, makes using a computer a more interactive and futuristic. From desk to lap and now to hand, the computers have come a long way and with companies like Intel® constantly spearheading innovations in this segment, it seems the 2-in-1s are here to stay…
Footnotes
* Video Battery Life Rundown (in minutes) as measured by Tears of Steel, 1080p, 23.976fps, H.264, 3000kbps, rev1.mp4 >/=200nit, DPST=ON, no dimming, balanced, Wi-Fi connected.** Measured using 3DMark 1.2.0 Cloud Gate for DX 10 graphics subtest – a 3D graphics benchmark that measures 3D gaming performance. Find out more at www.futuremark.com.*** Measured by SYSmark 2014 is a benchmark from the BAPCo consortium that measures the performance of Windows platforms. Find out more at www.bapco.com.