During the earnings conference for the Q3 2011, Larry page shared lot of information about Google including the revenue figures, profit growth, future strategy, google plus figures and android figures. He said, the ad revenue through Mobile is at $2.5 billion run-rate (per year on on-going basis). Google earned $1 billion through mobile last year. So, the growth is pretty impressive. Larry Page also mentioned that 190 million android devices has been manufactured till date. Look at the chart below to see the android devices growth over the last few months.
| | |
| --- | --- |
| Month | # of Android devices |
| May 11 2011 | 100 million |
| July 14 2011 | 130 million |
| October 13 2011 | 190 million |
Over 60 million android devices has been manufactured in just over 90 days. So, the #of activations per day has probably gone beyond the 660,000/day mark now! Very soon, the landmark of 1 million device activations per day might be reached.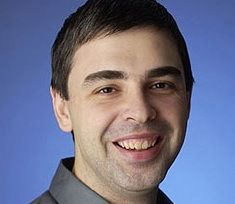 Sony Ericsson also shared some figures yesterday. Sony Ericsson claims that they have market share of 12% in volume during Q3 2011. Meaning, 12 out of every 100 android phones shipped are from Sony Ericsson. Sony Ericsson also mentioned that 22 million android devices have been manufactured and shipped till date. So, 22 million out of 190 million android smartphones out in the market belongs to Sony Ericsson [which works out to 11.5%]. Sony Ericsson also announced that by 2012, they would be shipping only high-end smartphones and would be getting out of the feature phone [also known as dumb phone] business completely.