Google has shared its latest monthly report which states the OS distribution data of its various versions of Android Operating System. According to the report, the latest Android Jelly Bean now runs 16.5% of all Android devices around the globe. Out of which Android 4.1 runs 14.9% and rest 1.6% is the latest version Android 4.2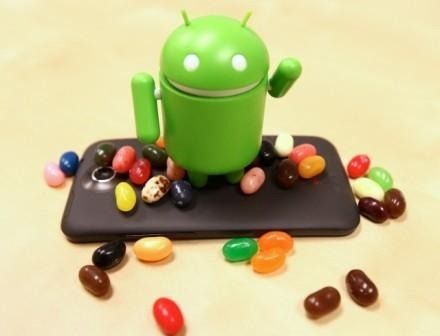 This indicates that people are now opting for new and better devices and are choosing latest versions of operating system. Android 4.0 Ice Cream sandwich runs around 28.6% of all Android devices. Last month it was 29%, which shows a decline by 0.4%.
While Android 2.3 Gingerbread Operating System is below 50% and runs around 44.2% of all Android devices. The outdated Android 2.1 Eclair and Android 2.2 Froyo together are now below 10% mark with running 9.5% of all Android devices.
The not so popular Android Honeycomb runs 0.12% and Android 1.6 Donut still runs 0.2% of all.
The rising trend of the 4.1 Jellybean can also be thanks to the slew of Android updates various Android devices are offering their existing customers. Some devices are the Samsung Galaxy Note 2, Asus Transformer Pad TF300, HTC One S and a host of Sony and LG devices too.