After the huge success of Micromax Canvas HD A116, the expectations with Micromax Canvas 4 reached to some different level. Tough the device was launched on July 8, but the pre bookings were started way back. In just 10 days the number of online pre bookings only was more than 11,800 setting a new benchmark for the device. Now when the Micromax Canvas 4 has been launched, it time for you to decide whether to go for it or not. The device poses powerful specs and some cool features at a very affordable price point if compared to international brands like Samsung, HTC etc. On the other hand, it is one of the most expensive devices coming from Indian manufacturers. Confused! Don't worry, here we are to help our readers by giving them 10 reasons to buy Micromax Canvas 4.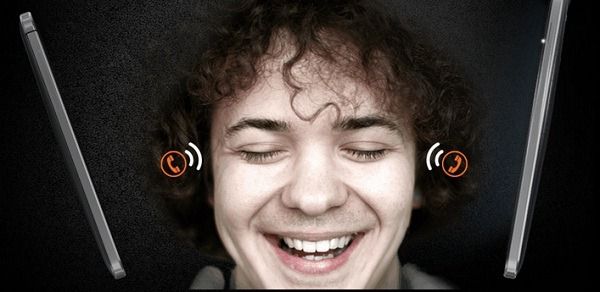 Micromax Canvas 4 features
1. Display:
Micromax Canvas HD A116 was a phenomenal success in Indian smartphone market because it got powerful quad-core processor and a decent HD screen of resolution 720p at low price. Knowing the background of the device, we expected Canvas 4 to be another benchmark set by Micromax in smartphone market. We expected it to have a more powerful processor, better design and a 1080p screen while staying within Rs 20,000 mark. But Micromax had something else in mind! Inspite of getting everything new in the new device, Micromax worked on the few months old device Micromax Canvas HD A116, in order to make it more efficient and hence got an evolved device Micromax Canvas 4 A210 boasting a beautiful 5.0 inch HD display with a resolution of 720 x 1280 pixels same as of its predecessor but with slight improvements which can be easily noticed while watching the screen working, the graphics are even better from Canvas HD.
2. Design:
Other flagship devices competing with Micromax Canvas 4 pose beautiful looks and a hefty price too. This was the biggest challenge for Micromax, which has been handled beautifully. The company gave a glossy plastic body similar to Canvas HD, but with better finishing to Micromax Canvas 4 along with a beautiful aluminium cover around the screen worth Rs 3000/- (added in package). There is a sturdy and sort of classy and elite look in the device, a look that can easily win the heart of the spectators wasting no time. The device is build elegantly in order to impress anyone at first sight.
3. Configuration:
Micromax didn't paid attention on adding new configuration to Micromax Canvas 4. It just kept it same as of Canvas HD but with a few improvements. Micromax Canvas 4 sports a 1.2GHz MediaTek MT6589 quad-core processor, PowerVR SGX 544 graphics chip and 1GB RAM same as of Canvas HD. There is no lagging problem in the new device, surprisingly in runs even smoother with excellent speed.
4. Operating System:
The Micromax Canvas 4 poses a very powerful configuration followed by Android 4.2 Jelly Bean OS promising even better performance than its predecessor.
5. Camera:
The most promising feature of Micromax Canvas 4 is its camera. Unlike its predecessor, the new device has been given a powerful 13 MP Sony sensor rear camera with dual LED flash, Autofocus, Face detection, Geo tagging, Auto Flash, Continuous (Burst) mode, Smile detection, Photo Solid, High Dynamic Range Synthesis, 4 direction Panorama, Effects Library and so on. It also boasts a 5MP front camera for better experience over Video calling. It is significantly better than Canvas HD in this context.
6. Internal memory:
With all those excellent and useful apps available, what a user wants has been sensed by Micromax correctly. That's why Micromax this time gave its users unlimited space for data with 16GB inbuilt storage expandable up to 32GB via microSD card in Micromax Canvas 4. Such a huge storage in your pocket enables you to carry a full fledged multimedia house.
7. Full on connectivity:
Canvas 4 is fully loaded in terms of connectivity features. The complete range of connectivity includes 2G, 3G, Bluetooth v4.0, WiFi 802.11 a/b/g/n, Hotspot, GPS/GPRS etc. 8
. Blow to unlock:
Here comes first of its kind feature, Blow to unlock. Now if you see someone kissing Micromax Canvas 4 doesn't only mean that the person is in love with the device but it could mean that he/she is unlocking the device. You heard it right, its a different feature of the device which enables you unlock your phone just by blowing over your smartphone.
9. Smart features:
It seems as if Micromax was inspired by Samsung Galaxy S4 to such an extent that it added some of smart features like Touchwiz and smart pause in the Micromax Canvas 4. The new device sleeps eventually once you get your sight away from it, while watching videos. If you look somewhere else, the device will pause automatically. Another feature it got just like S4 is while talking over the device just flip it back and your speaker will get switch on, on its own.
10. Price:
With all great improvements and addition of new features, the evolved device must be slightly costlier than Canvas HD but
Micromax Canvas 4 price
is just Rs 17,999/-. It is a great deal when compared to other flagships. The Micromax Canvas 4 is a fully featured device packed with such amazing and interesting features and even beats its own predecessor Micromax Canvas HD. The device is undoubtedly a bargain that most of us would not like to miss. However, you can also opt to go for its predecessor, Micromax Canvas HD A116, if you would like save some bucks on the cost of an improved camera and some bizarre features. The choice is yours!