The Micromax A116 Canvas HD had a revolutionary launch, breaking numerous records and setting new standards. The device generated unparalleled expectations and hype ever since its name arrived on the smartphone market scene, long before its actual launch.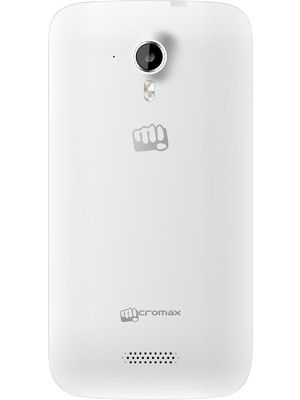 It is a budget segment smartphone, but with specifications that leaves people reeling. In fact, the demand for this device still remains unsatiated even after two months of its launch. The device went out of stock the day it was released for sale on online portals. Later it was revealed the company was selling 25 devices per minute. The device was launched at a phenomenal price of Rs. 13,990 which until then was unthinkable for a 5-inch phablet with quad-core processor. If you are wondering about the reasons behind this device's unbelievable reputation, we'll give you 10 reasons to buy the Canvas A116 HD, even at the cost of trading off a recently acquired smartphone.
Ultra Slim:

The A116 HD has an ultra slim body measuring 10.7 mm in width and weighing a mere 156 grams. The device keeps up with the ultraslim trend and feels great in the hands and easy to carry.

The 5-inch Display: 2013 is the year of 5-inch phablets with majority of the smartphones aiming for at least one launch in this category. Micromax set the standards with a brilliant 5-inch display device at an affordable rate. So for all those who coveted a large display device but couldn't afford to splurge huge moolah on one, the A116 Canvas HD is here. Also, its big screen is accompanied by great looks so no one can guess the device can be had for a bargain.
HD Screen:

A 5-inch screen coupled with

a HD display resolution is akin to being offered a triple chocolate brownie. The device has an IPS LCD display with 1280×720 pixels resolution and 229 ppi pixel density. Which for technology novices means more vibrant colors, sharp images, bright display- a surreal combination for watching videos and playing high def games.
User Interface:

The device is powered by the Android 4.1 Jelly Bean OS with the 4.2 Jelly Bean OS upgrade option. Jelly Bean comes with Google's Project Butter, whose claim to fame is the excellent browsing experience while navigating the device and also the ergonomic placement of tabs with easy toggle options. Micromax has chosen not to meddle too much with the Android interface so you can enjoy the Jelly Bean exclusively.

Quad Core Processor:

The A116 Canvas HD has a 1.2GHz quad core Cortex A7 processor and PowerVR SGX544 GPU coupled with 1GB of RAM and 4GB ROM. This indicates a high speed browsing experience, no crashes or sudden jerks while surfing or playing with more than a single app.

The Camera:

The device has

an

8MP rear camera and a 2MP front one. Micromax has enhanced the camera with some of its home brewed features including the burst mode that can take 99 shots at a go. The rear snapper has autofocus and Dual LED flash integrated to give great shots in all conditions. Micromax has given three modes for shooting – Face Beauty, HDR and Photo, and the rear camera also offer HD video recording option.

Micromax Apps:

Apart from the marvellous selection of the Google Play Store apps where the user can find practically any app they need, Micromax has supplemented the device with a few of its own applications as a treat to its customers. Also, users can also download apps from the Micromax App Store which is a rich storehouse of wonderful apps.

Connectivity Options:

The device's 2G and 3G connectivity frequency will allow you to use your A116 Canvas HD in numerous countries and the device will support many international operators as well. The tablet gives excellent connectivity for calling and internet usage while the GPS and A-GPS work well to give you accurate location service without any hitches.

The Battery Backup:

The A116 Canvas HD is fueled by a 2000mAh battery, which adds to the weight of the device, but gives really great backup for enjoying all the great features on this device. It will easily run for around 4 hours with internet surfing, playing games and even attending phone calls. This is ideal for anyone who is on the run for long hours and can't charge the device frequently. Also, since the battery pack is removable, you can always carry a backup.

Price: This is what it all boils down to ultimately – the price, the reason which makes the A116 Canvas HD so popular and sought after. At under Rs. 15,000, the device covers all the requirements of a phablet

and much more. It is a bargain that most would not like to miss.
The Micromax A116 Canvas HD set a record that is unparalleled, and though numerous devices such as the Wammy Passion Y HD, Lava Xolo Q800, Karbonn S1 Titanium tried to tackle it, none could beat its magic. It continues to weave its spell on its audience and only some truly exclusive innovation can break it. If you would like to enjoy the pleasures of a high end device, with a large screen, a super fast processor and multiple great features without splurging much, grab an A116 Canvas HD .
Micromax a116 buy online