"Looking for a smartphone to take care of your mobile gaming needs? Here's our roundup"
Gaming is a recreational activity that most of us enjoy in our spare time – whether its racing simulators, endless arcade games, action RPGs or even a good old puzzle. Mobile gaming is a phenomenon that has blown up in the past few years and there has been no better time to enjoy gaming on your smartphone than now. With screens getting larger, processors becoming faster and audio quality at its best, 2016 is the time you can sit back and actually experience a high-end game on your smartphone. For all you adrenaline junkies out there, we have curated a list of the top gaming smartphones your money can buy right now.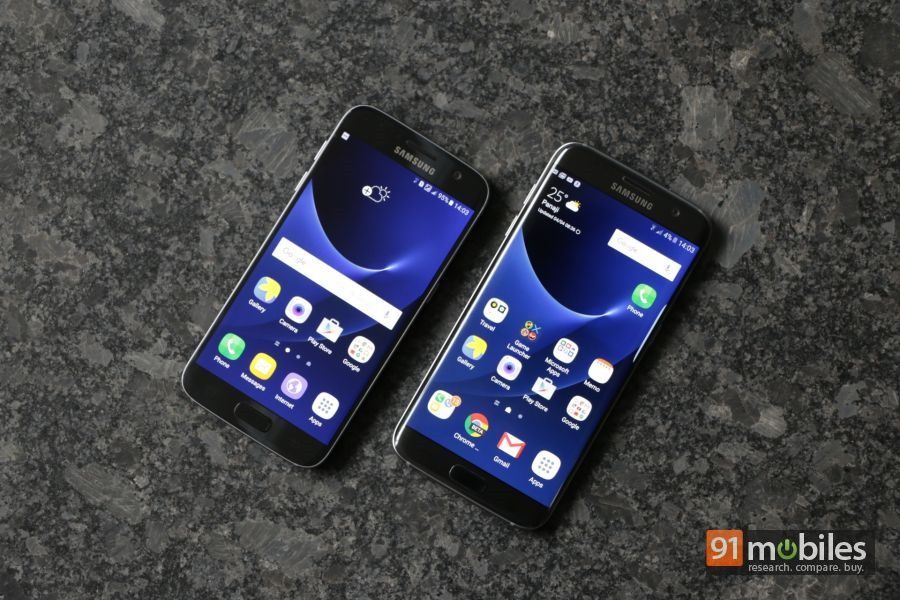 A list for the best gaming phones wouldn't do justice without the mention of a Samsung flagship. The S7 and S7 Edge are the company's latest offerings and are considered pretty much the most powerful Android phones in the world currently. With 4GB of RAM and an octa-core Exynos 8890 processor, both the S7 and S7 Edge are beasts in terms of performance standards.
The S7 duo are also waterproof and dustproof and feature 12MP Dual Pixel camera sensors. After a recent price cut, the Galaxy S7 is available for Rs 43,400 and the S7 edge costs Rs 50,900, making them even better propositions.
Related reads:
Samsung Galaxy S7 review
|
Samsung Galaxy S7 edge review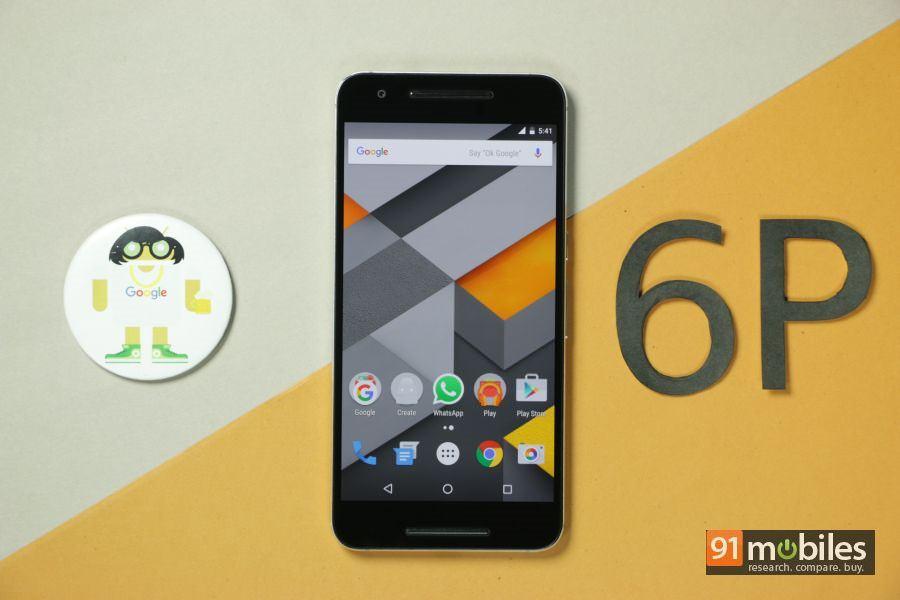 Although the Google Nexus 6P is a smartphone that was launched late last year, it surely deserves a place in the best gaming phones of 2016. Being a successor to the massive Nexus 6 of 2014, the Nexus 6P is slightly more compact with a 5.7-inch display, but still large enough for a great gaming experience. With specifications like a Snapdragon 810 processor and a Quad-HD display, this phone runs on stock Android. The Nexus 6P continues the trend of great build quality by donning an aluminum chassis, which makes it look premium.
The Nexus 6P is available at a starting price of Rs 36,999 in India through most leading retailers.
Related read:
Google Nexus 6P review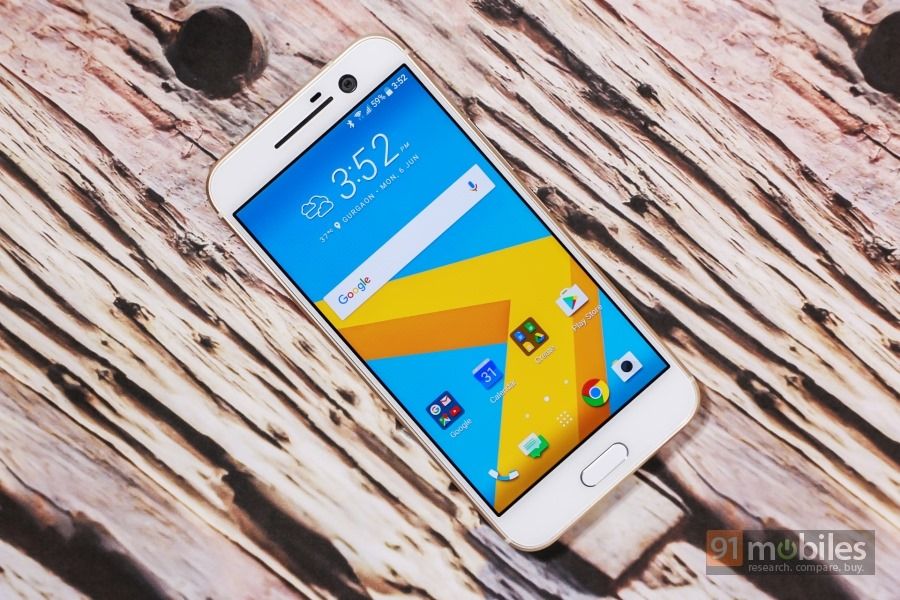 With the HTC 10, the company has upgraded its BoomSound audio technology. Although front-firing speakers are missing, the audio quality has improved drastically and you can feel the difference when immersed in a racing simulator.
Apart from that, features like the latest Snapdragon 820 processor and 4GB of RAM and an improved design give it the extra edge for gaming. It is a complete overhaul from its predecessor and has a metal unibody design with chamfered edges.
The HTC 10 is available in India at a price of around Rs. 46,999 at most leading retailers.
Related read:
HTC 10 review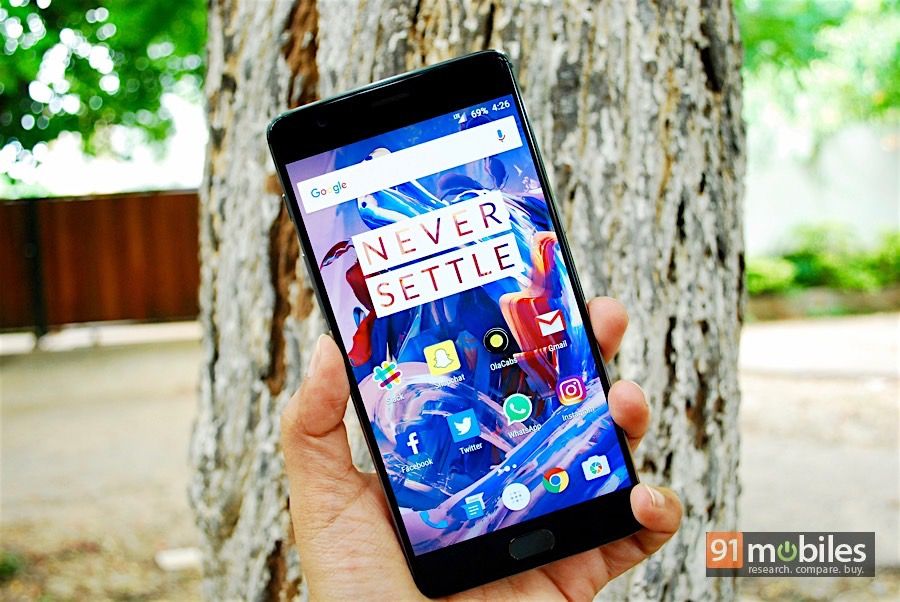 If price is your biggest concern, meet the OnePlus 3. The newest smartphone from OnePlus that has high specifications at an affordable prices. Rocking a 5.5-inch full HD display with high-end internals like 6GB of RAM and the Snapdragon 820 processor, the OnePlus 3 is, by all means, one of the best Android phones out there.
Apart from all the internals, it also has a completely revamped design. With a sleek metal unibody and colours like Graphite Grey and Soft Gold, it is the most premium smartphone by OnePlus till date. Despite offering similar battery capacity as its predecessor, the OnePlus 3 provides a decent level of battery life and can last an entire day on moderate usage.
The OnePlus 3 is available at a price of Rs 27,999 exclusively via Amazon India.
Related read:
OnePlus 3 review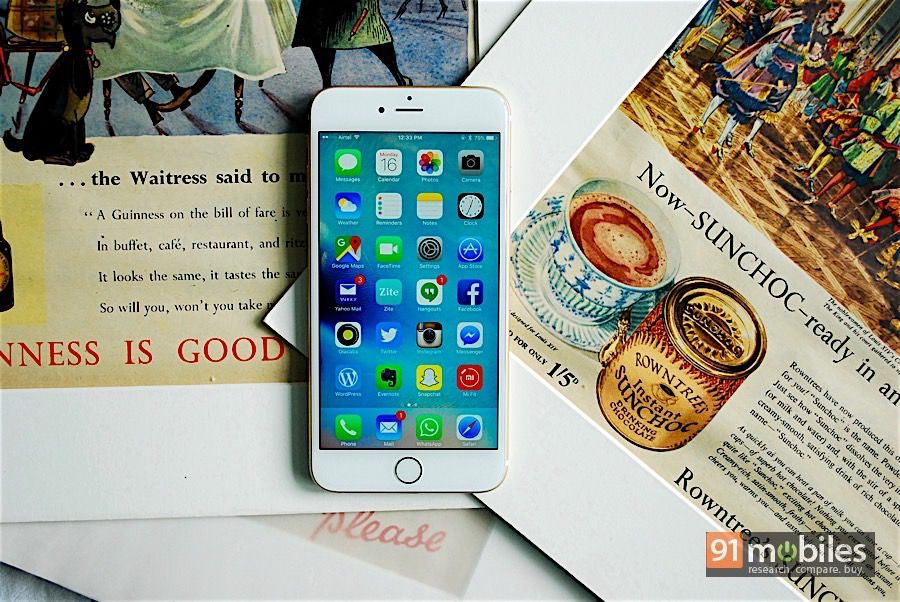 The iPhone 6s Plus is currently Apple's best bet for gaming on a smartphone. It practically has everything that you would require for a mobile gaming experience. While the design and feel of the device are extremely similar to the previous iPhone 6 Plus (apart from weight and thickness), one of the biggest differences is the new Apple A9 chipset and PowerVR GT7600 GPU. This deadly combination offers a substantial increase over the previous-gen iPhone models. Another big addition that comes to the new series of Apple's iPhone is 3D Touch. This game changer involves the use of a pressure sensitive display to judge different actions by detecting the amount of pressure, which has already been implemented in several games.
The Apple iPhone 6s Plus is available in India at a starting price of around Rs. 50,000 from all leading retailers.
Related read:
Apple iPhone 6s Plus review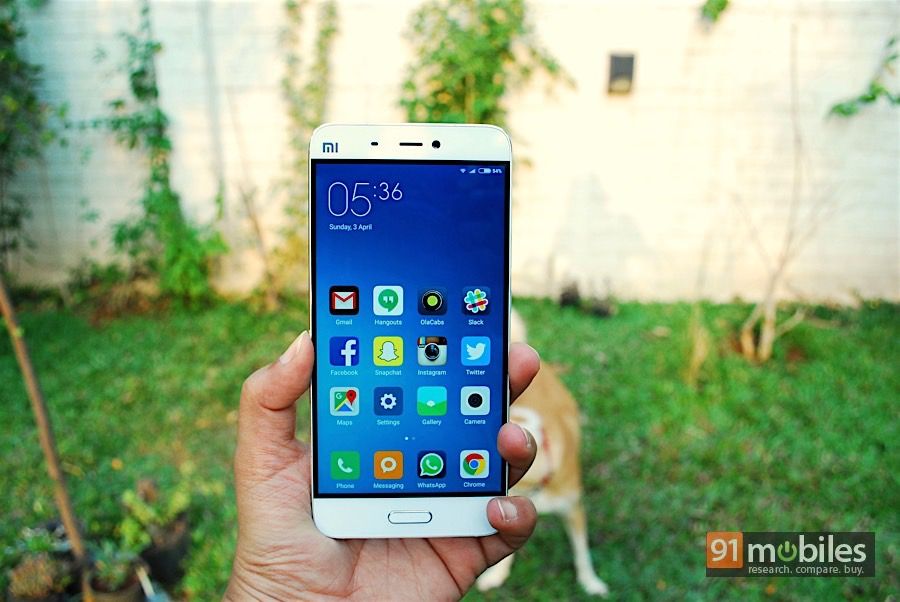 Another high-end smartphones that come at a low price is the Xiaomi Mi 5. A worthy competitor to the OnePlus 3, the Mi 5 offers top notch performance without compromising on quality.
The Xiaomi Mi 5 has features like a flagship Snapdragon 820 chipset and 4GB RAM. The Xiaomi Mi 5 runs on MIUI that is based on top of Android 6.0 Marshmallow. It also offers Qualcomm Quick Charging capabilities and comes with a 3,000mAh battery to power up the internals. It also has a 360-degree glass body to add to the aesthetics.
Xiaomi Mi 5 is available in India at a price of Rs 22,999 through Xiaomi's official website and other leading retailers.
Related read:
Xiaomi Mi 5 review
The Samsung Galaxy Note7 is the company's flagship phablet that recently launched in India. The Note7 is powered by the Snapdragon 820 chipset and 4GB of RAM that gives it the extra oomph for your gaming experience. It also sports a similar 12MP Dual Pixel camera sensor as seen on the Galaxy S7 series.

The phone has a water resistant body with IP68 certification. Furthermore, the phone also comes with Samsung Knox, a new iris scanning feature, and a Quad HD Super AMOLED 5.7-inch screen.
The Galaxy Note7 is available in India at a price of Rs 59,900 from most leading retailers.
Related read:
Samsung Galaxy Note7 first impressions

The LeEco Le Max 2 comes with high-end specifications and a low price tag. Sporting a 5.5-inch display and the Snapdragon 820 processor, the Le Max 2 is on par with other top OEMs to offer you an exciting gaming experience accompanied with a 2K display. The Le Max 2 is also the world's first CDLA standard enabled smartphone. This standard aims at creating a revolution for the transmission of end-to-end lossless digital music.
LeEco Le Max 2 is available in India at Rs 22,999 exclusively via LeMall and Flipkart.

Related read: LeEco Le Max 2 first impressions
Okay, so those were all the high-end flagship smartphones that offer an unparalleled gaming experience. But what if your budget is restrictive and you can spend not more than Rs. 15,000 on your new smartphone. You get one of our suggestions.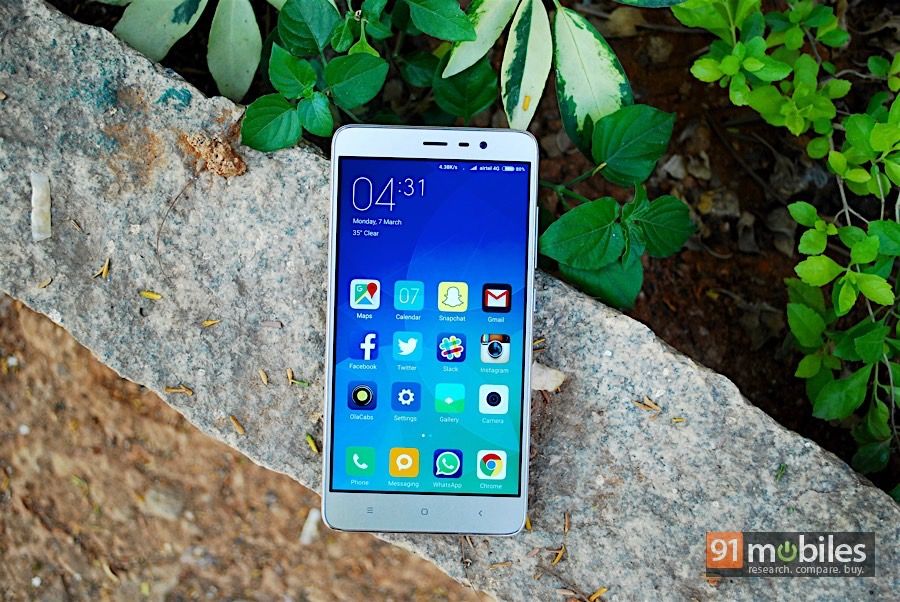 The first pick in the list is the Xiaomi Redmi Note 3. An ample 4,100mAh battery, a large 5.5-inch full HD screen, a snappy Snapdragon 652 processor and 3GB of RAM make this a mid-range beast.
The Xiaomi Redmi Note 3 is available in India at a price of Rs 11,999 through multiple retailers.

Related read: Xiaomi Redmi Note 3 review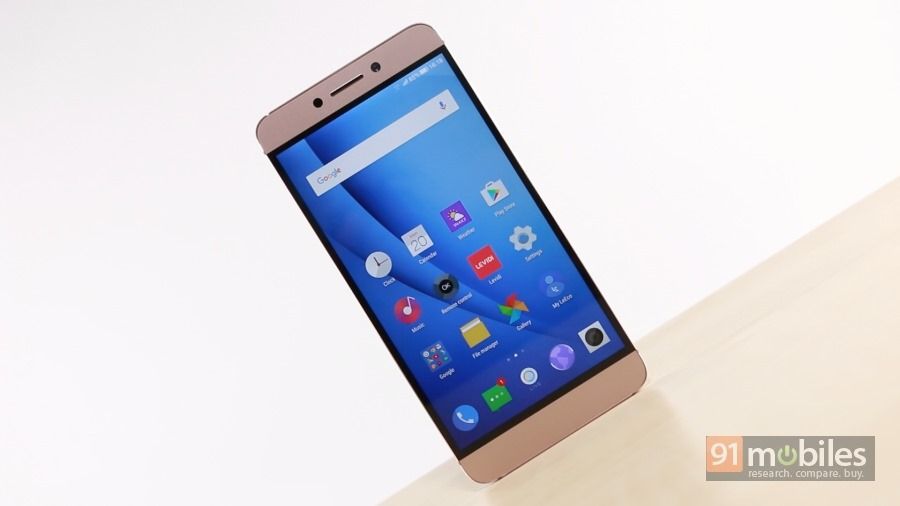 Another smartphone from the LeEco bandwagon deserves a special mention on the list. A powerful Snapdragon 652 powered chipset and 3GB of RAM are benchmarks enough to provide you with a gaming experience. The LeEco Le 2 is available in India at a price of Rs 11,999.

Related read: LeEco Le 2 review
That brings us to the end of the list. You can see that gaming can be done on most budgets and a Rs 50,000 phone is not always required for hardcore graphics. Which is your favourite pick out of the lot? Or do you have one apart from these? Let us know in the comment section below.